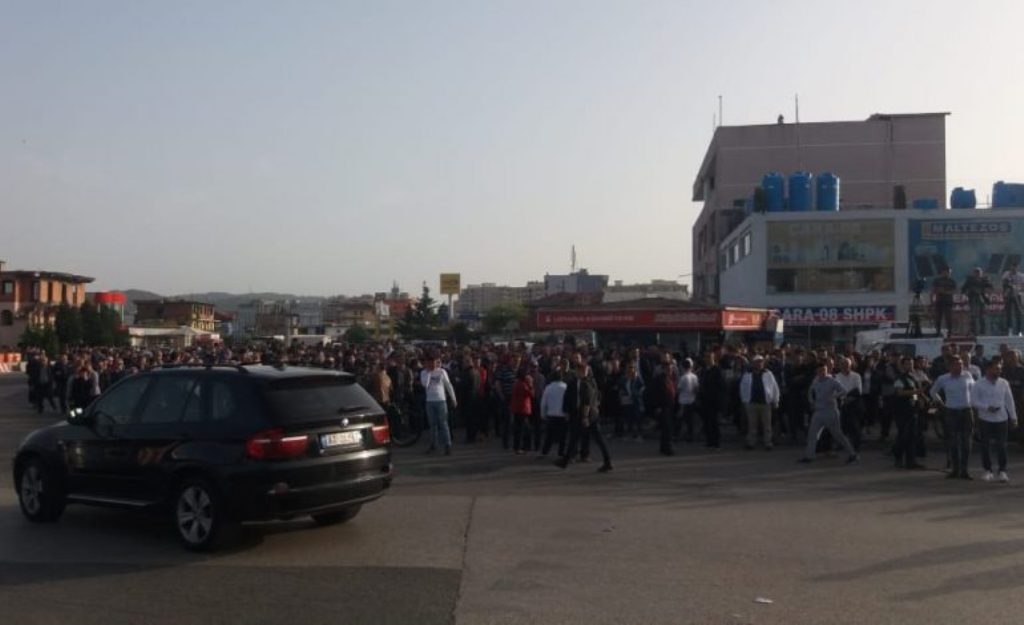 Burning of tires and chants against Prime Minister demanding him to leave. This is what accompanied yesterday's opposition's demonstration which lasted an hour. This new strategy that the opposition decided to apply was different to the one applied before whereby rallies were held in front of parliament every time it convened…
***
Blocked roads
During yesterday's protest, opposition supporters blocked roads in Elbasan, Durres, Milot, Fier and Tirana. These gatherings registered no serious incidents, with the exception of several tires that were burned. After an hour, opposition supporters ended their protest and dispersed quietly.
Basha: No elections will be held on June 30
From Milot, the leader of the Democratic Party, Lulzim Basha thanked the people who had joined this demonstration and declared that time has come to remove Edi Rama from office. According to him, the head of the government is the one who has driven Albanians to extreme poverty. "All Edi Rama thinks about is how to plunder the country", he said. Meanwhile, the democrat leader also demanded free and fair elections. According to him, European integration will be impossible without them. "We cannot go on like this anymore. The Democratic Party and united opposition is the biggest coalition today which will free Albania from crime and corruption", he also declared. In the end, Basha expressed his conviction that there will be no elections on June 30 without the opposition, as according to him, the latter cannot be cloned.
Kryemadhi: Rama is yet to see the wrath of the people
During yesterday's opposition protest, leader of Socialist Movement for Integration, Monika Kryemadhi said that this move aimed at offering a chance to protest to people who cannot travel to the capital to do this. "Edi Rama can still solve this crisis. Let this act as a warning for him. Civil disobedience has not yet started. Edi Rama is yet to see the wrath of the people", Kryemadhi said.