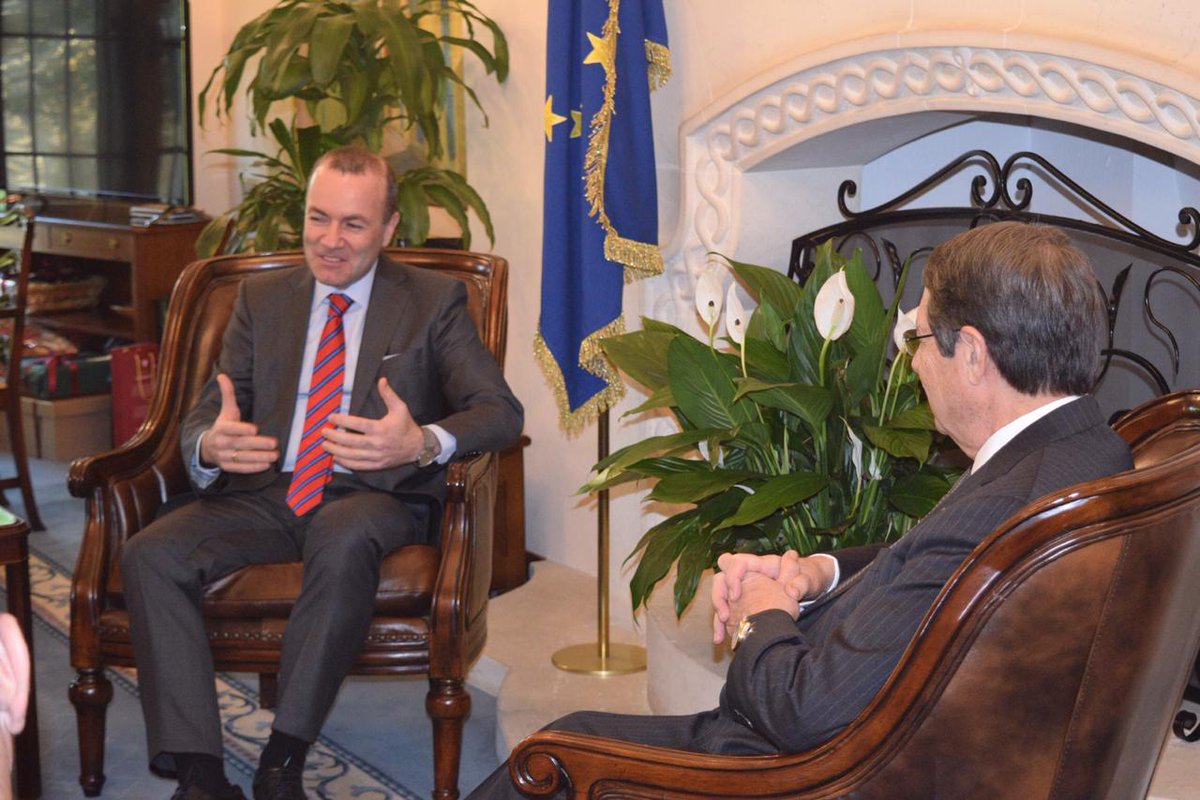 The candidate for the presidency of the European People's Party (EPP) Committee, Manfred Weber, is in Nicosia where he met with the President of the Republic of Cyprus, Nicos Anastasiades.
Welcoming Manfred Weber, Anastasiades noted for the EPP candidate that he is looking forward to working closely with him, taking part in the efforts for this new chapter in Europe.
Manfred Weber, who seems to be the preponderant candidate to succeed Jean Claude Juncker in the leadership of the Commission, attended a Thursday evening reception at the offices of DISY, which is a member of the EPP, and then an official dinner where he was the main speaker.
In his statements, the EPP candidate pointed out that the Cyprus issue is a European problem and as such it needs to be upgraded. He also expressed the hope that there will be progress and that talks on the Cyprus issue will resume in the coming months./IBNA