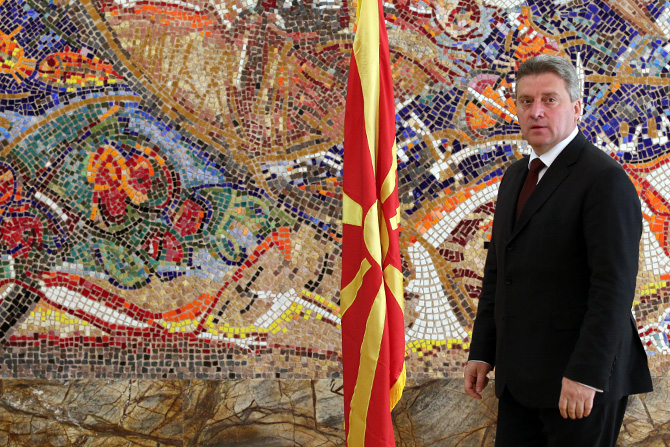 Political parties in FYROM have commented the failure of the leader of VMRO-DPMNE, Nikola Gruevski to form the new government. The leader of the Alliance for Albanians, Ziadin Sela said that this is an important decision which prevented Gruevski from forming the next government. "It would be absurd if Albanians enabled this to a person who campaigned against them", Sela said.
According to him, if the leader of SDSM, Zoran Zaev doesn't deliver the demands that Albanians have submitted, then Albanians should not participate in eventual elections and they should form their institutions, including parliament.
Zoran Sapuric, vice chairman of the Democrat Liberal Party, says that after Gruevski's failure, the mandate for the creation of the new government must be given to Zaev. According to him, Albanian MPs are critical and that their demands must be taken into account.
"Two thirds of MPs must vote for the majority of those demands. This means that the Constitution must be changed. This is also the stance of our party. In order to achieve this, there must be a wider political consensus", Sapuric said.
The Democratic League said that the mandate for the creation of the government should be given to SDSM, following an unsuccessful effort of VMRO-DPMNE to secure a parliamentary majority.
"In the interest of stability, national and state interests, a government must be formed in order to guarantee the rule of law and the implementation of reforms", said Pavle Trajanov of the Democratic League.
Bese Movement and PDSH (Democratic Party of Albanians) said that they will come up with a stance once the president of the country, George Ivanov decides on whom to offer the mandate.
Proffessor of constitutional law, Bajram Pollozhani says that the Constitution is clear that in order to form a government, 61 seats must be secured, meaning that the party that can secure 61 seats and not the one who has won more seats in the 11 December elections, must be given the mandate.
"Once Nikola Gruevski returns the mandate in parliament, a new majority must be secured by the second party with more seats and after this, president Ivanov gives this party the mandate to form the government. In this case, this party has 20 days to negotiate and submi9t its proposal to parliament", Pollozhani said. /balkaneu.com/