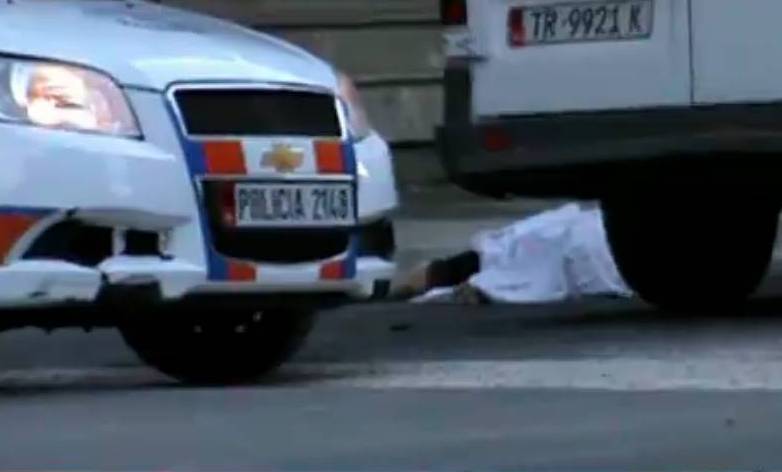 Updated at 22:05
The young man who committed suicide on Tuesday evening in the center of Tirana has been identified. He's the German citizen, Dimo Dralle, 25 years old, born and resident in Germany.
The victim had come to Albania along with his mother, an Albanian national, to spend several days in the country.
Depression, for reasons which are yet to be clarified, is suspected to have led to this sacrificing act carried out publicly in the center of Tirana.
Tirana, 14 July 2015/ Independent Balkan News Agency
A young man has committed suicide on Tuesday evening in the center of the Albanian capital, after he threw from the height of a crane near a multi storey building which was under construction.
The victim is a male in his late 20s, IBNA was told by official sources from Tirana police.
The event took place at 8.15 pm on Tuesday evening. On the photo you can see the moments when the victim has just fallen from the crane, which was located near a business center under construction.
It's suspected that the victim is a foreign national, perhaps British.
Police said that it's trying to identify the victim, who was sent to the morgue of the Coroner's Office at the Hospital of Tirana.
The event took place in a traffic congested area in downtown Tirana and caused much shock for many people.
A while ago, numerous people have been getting on the crane and threatened to throw themselves, but they have never carried out this act. /ibna/