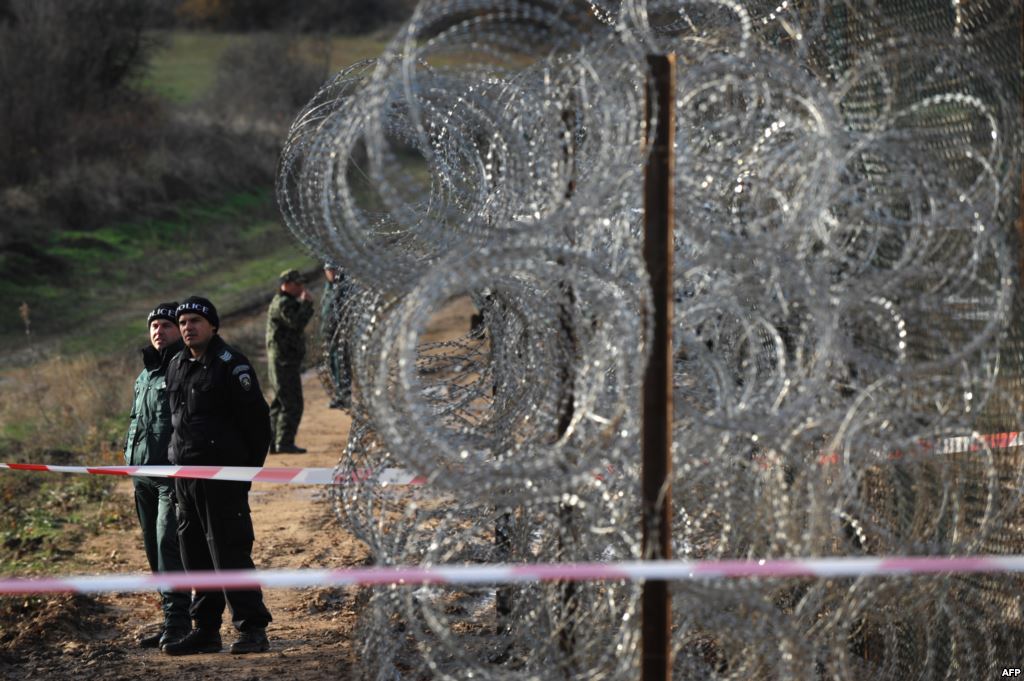 By Clive Leviev-Sawyer of the Sofia Globe
Fences and walls are short-term measures that will not solve the systemic problems in the management of migration processes, European Home Affairs Commissioner Cecilia Malmström said in a comment on Bulgaria's building of a border fence with Turkey.
Malmström was speaking in an interview with daily Trud ahead of a two-day visit to Bulgaria, starting on March 24, to see for herself the situation of refugees in Bulgaria.
Instability in the Middle East and North Africa, in particular the Syria crisis, resulted in a significant increase in 2013 in the number of refugees arriving in Bulgaria.
As Bulgaria's government struggled to cope with the situation, lacking a plan to deal with the influx of refugees, one of its responses was to decide on building a new fence along the Turkish border.
This fence has generated considerable controversy, not only for running over deadline but also for the huge costs involved in building it.
The price tag, which exceeded by two million leva (about a million euro) the amount budgeted by the Bulgarian cabinet, led to an investigation resulting in disciplinary action against a number of top military officers.
Malmström, asked whether the fence was justified, said that Bulgaria's task was to ensure control of its external border, while the state should also ensure full respect for human rights.
All measures taken regarding Bulgaria's border and migration must comply fully with European Union rules and international obligations of the EU, she said.
"This means respecting the human rights of migrants , their right to seek asylum as people in need of international protection," Malmström said.
"My opinion is that fences and walls are short-term measures that do not solve the systemic problems in the management of migration processes."
European countries required medium-and long-term reforms and structural measures to manage their borders in a contemporary and humane manner .
Continuing close co-operation between Bulgaria and Turkey is another important element in order to improve the overall situation, she said.
Malmström was scheduled to visit refugee centres in Sofia and Harmanli in order to examine their condition and see what efforts Bulgarian authorities were making to improve it.
She appreciated the efforts of Bulgarian authorities in cooperation with the European Commission, EASO, the UN and various NGOs to cope with the influx of refugees in the country.
Malmström said that Bulgaria had received 15.6 million euro for coping with migrants, as well as a further 5.6 million euro from the European Refugee Fund.
She said that the European Commission would continue monitoring the situation and providing Bulgaria financial and technical aid.