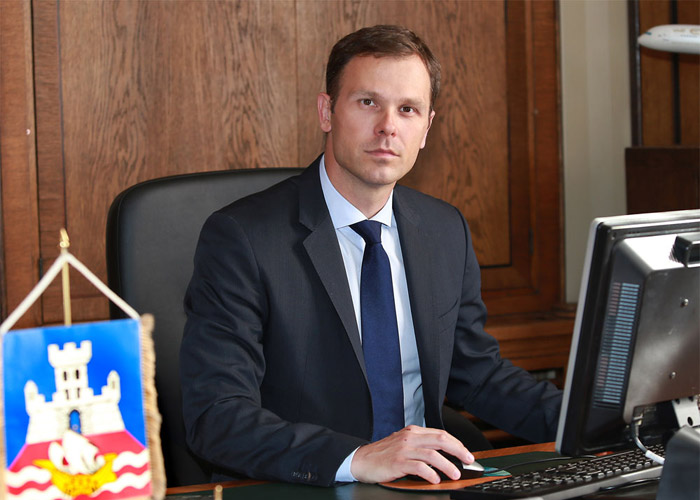 The outgoing mayor of Belgrade Sinisa Mali is among the candidates for the new Investments minister, according to Blic daily. Earlier this year president of Serbia Aleksandar Vucic, who was prime minister at the time, announced that Mali would resign from his current post. Since then, the officials have been giving different statements on his possible next appointment.
Belgrade's mayor has been under the permanent pressure of the public after illegal overnight demolishing of the buildings in the centre of the city in April 2014. Vucic has claimed that Mali was responsible for the action; however, he took Mali under his protection.
At the same time, the mayor was in the focus of the scandal with his allegedly plagiarized doctorate.
Earlier this week Danas daily reported that Mali would become the head of the cabinet of the newly appointed prime minister Ana Brnabic. According to Danas's sources, Mali would be "the real authority" in the government whose PM was Vucic until he was elected for head of state in April.
But Blic daily suggest that Mali "most probably" would not "control" Brnabic.
"He will go back into the government, but rather as the vice prime minister in charge for the investments", an unnamed source told Blic underlining that current mayor is informally in charge for Serbia's relations with Arab countries "that make important part of investments in Serbia". "That practically means that he would just continue to do the things familiar to him", the source said.
Mali did not confirm nor rebuff the Danas report calling it "speculation"; Ana Brnabic would pick the head of her cabinet herself, he added.
After months of uncertainty, Vucic decided last week to appoint Brnabic for his successor. Analysts say that the power would remain in Vucic's hands despite the ceremonial nature of the presidential post. But Vucic also remains the leader of the ruling Serbian Progressive Party (SNS).
Unlike his predecessor Tomislav Nikolic who resigned from the SNS leader post back in 2012, after he was elected, Vucic decided to keep control of the party. Speaking at a TV show on Tuesday evening, Vucic said that he "could not forgive" himself because he did not succeed in "defending" Mali. Vucic said Mali was "decisively the best Belgrade mayor in the last 30 years"./ΙΒΝΑ