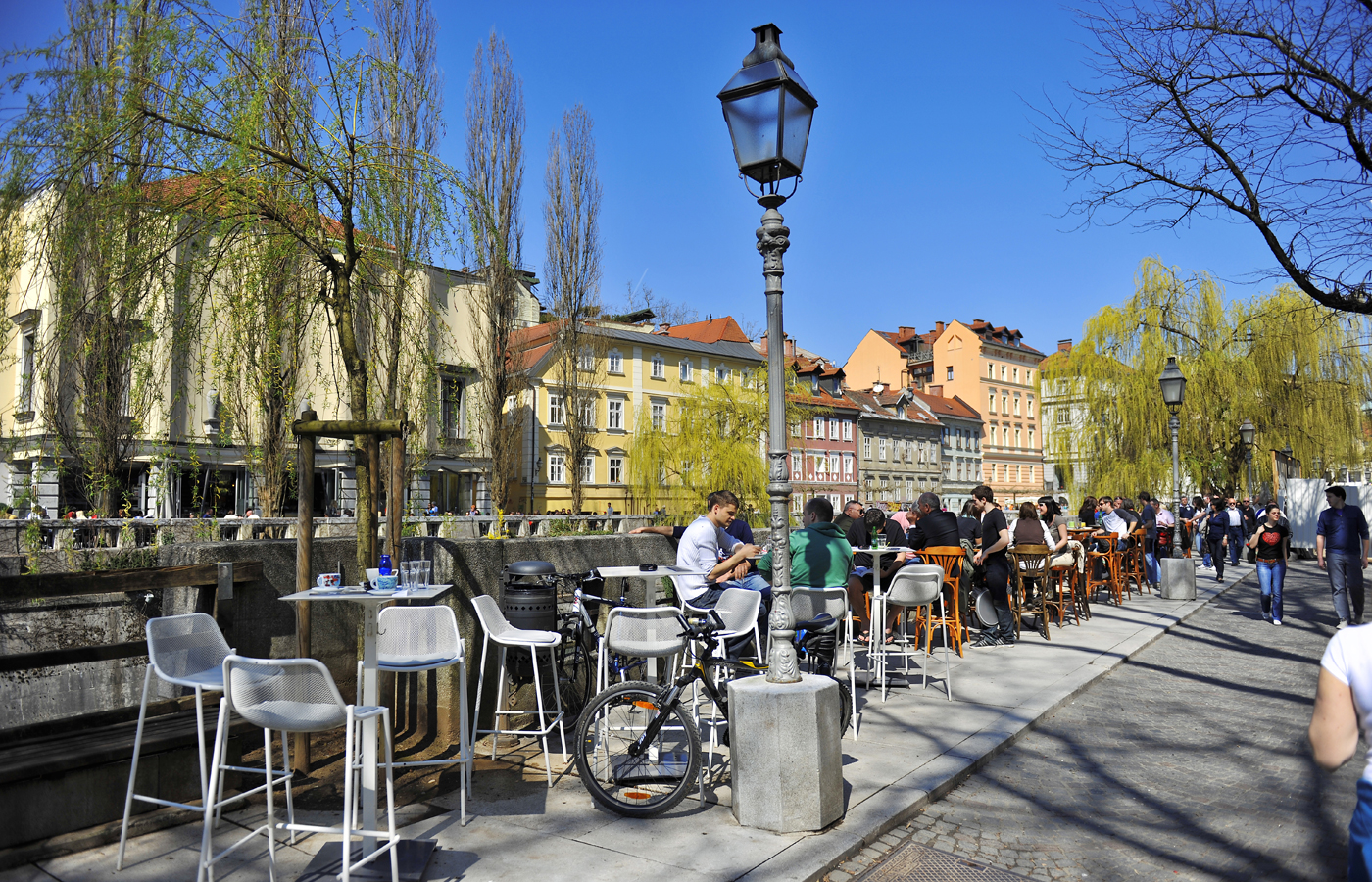 Review Hari Stefanatos
According to a Eurobarometer survey that took place in Slovenia and was presented by the European Commission's Ljubljana office on Wednesday, 75% the country's citizens reported being happy with the quality of their lives regardless of the economic crisis, despite the fact that 94% of them perceive Slovenia's economic situation as being bad. This number is above EU average.
The 21% of Slovenians who reported being disatisfied with their lives represent a 6% drop from the corresponding survey that was conducted in the spring of 2013.
The head of the European Commission's office, Nataša Goršek Mencin, however, in her statement to the press said that "yesterday the European Commission presented its winter forecast and it seems that the situation in Slovenia and elsewhere is improving. We probably do have a reason for optimism", to add that "A slight turn for the positive has been detected".
Regarding the way people perceive their country's economic situation, Slovenians proved to be the most pessimistic of all the EU nations, with 94% of them stating that Slovenia's economic situation is bad, while only 6% said that the situation is good. What's worse is that 97% of the people in Slovenia perceive the labour market as being bad.
As far as EU is concerned, 40% of Slovenians believe that EU is on the right track to overcome the financial crisis, while 27% state the opposite.  Some 65% believe that the worst are yet to come, compared to a 50% average in EU, while 29% of Slovenians who state their belief that the worst is behind.
When asked about the European elections, 68% of Slovenians stated that they believe their vote do not count, with only 28% believing that the EU elections can have a significant effect on their lives.
The survey was conducted by Eurobarometer between November 2-17 and it included 1,086 of Slovenia's citizens.
(Source sloveniatimes)