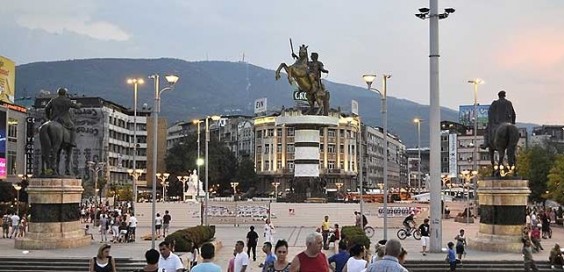 Skopje, July 29, 2013
Only 25% of the population in FYROM support the multi-million Euro project "Skopje 2014" according to the latest survey conducted by "Dimitrija Çupovski", while pro government Macedonian media want the project, given that a significant number of Albanians are against it.
The survey has been conducted on the phone where around 2 thousand people from different parts of the country and different ethnicities have been asked.
According to the survey, around 28% entirely support the project, 42% partially support it and 27% who are against. Amongst Albanians, 14% have expressed support for the project, 26% have partially supported it and 57% of them are against.
"Skopje 2014" project has a cost of around 300 million Euros and it continues to spark debates in FYROM between citizens and current government. /ibna/