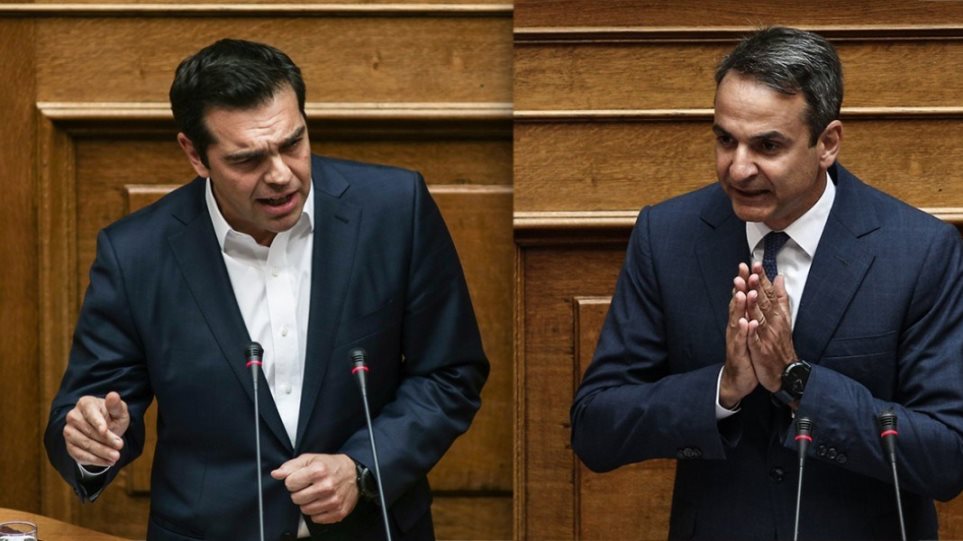 A survey by Opinion Poll puts New Democracy in a double-digit lead over main opposition SYRIZA.
Specifically, the ND party has opened up an 17.5% gap on Alexis Tsipras's SYRIZA, with the ruling party polling at 40.5% and SYRIZA on 23%, followed by the Movement for Change (KINAL) on 5.3%, the Communist party on 5.1%, the Greek Solution on 4.5% and DiEM25 on 3%.
Moreover, the majority of respondents appear pleased with Kyriacos Mitsotakis's performance as prime minister. Specifically, 63.2% said they are pleased with his work, while unfavorable views came in at 37.4%.
Additionally, a few months since New Democracy's election win, Mitsotakis is seen as more suitable for the Prime Minister's role by 49.9% of respondents, with just 16.8% opting for Alexis Tsipras.
Asked about the government's management of the refugee crisis, 69.8% said they weren't pleased with the handling of the situation, while 27.4% said they approve the government's initiatives.
On the main opposition SYRIZA's efforts to reorganize and shift the leftist party to the center-left of the political spectrum, 51.8% believe the party isn't capable of transforming into a modern party of the center-left and social democracy. Conversely, 37.8% said the party could make successfully make the shift.
Similarly, the poll showed that efforts to reinvigorate KINAL also haven't been well received by voters. A total of 71.8% told Opinion Poll that they don't believe a recent PASOK party conference will boost the Movement for Change.
Finally, Foreign Minister Nikos Dendias was the most popular member of the cabinet, followed by Citizen's Protection Minister Michalis Chrysochoidis, Energy Minister Costis Hatzidakis, Interior Minister Takis Theodorikakos and Finance Minister Christos Staikouras./ibna