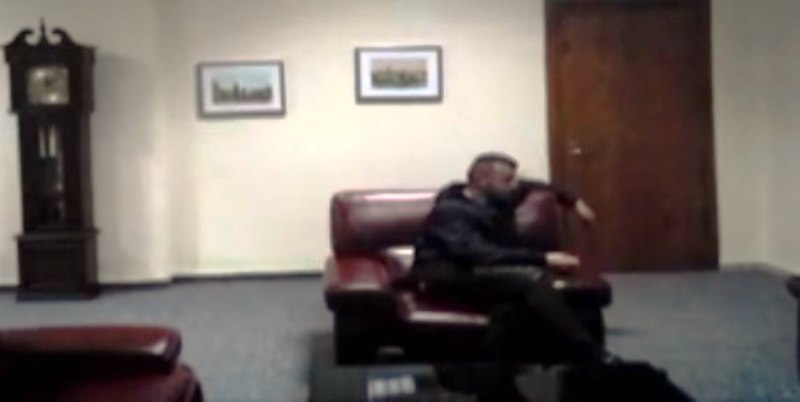 Tirana, March 5, 2015/ Independent Balkan News Agency
Socialist Party MP, Tom Doshi, who was expelled a few days ago form the parliamentary group of this party, published in the recent hours a video that suggests the ordering of his murder by senior officials of the Albanian state.
Doshi cites the testimonies of a person who is suggested to be a hit man.
The video that IBNA brings you below, you may see Tom Doshi with the citizen Durim Bami.
During these eight minutes, Bami confesses how several persons had offered him 500 thousand Euros in order to kill Doshi. He said that the murder was contracted by the speaker of parliament, Ilir Meta, number two of the majority.
The video describes details of the plans for the physical elimination of Tom Doshi.
A few minutes ago, Doshi appeared at the Prosecution of Serious Crimes in Tirana to submit the full 37 minute long video and several other proofs, which he claims that he has in relation to the plan for his murder and that he will provide his full testimony over the denouncement that he has made.
Tom Doshi says that the murder plan has been made six months ago and that PM Edi Rama and Interior minister, Saimir Tahiri were aware of it. Doshi said that Tahiri had met with the hit man. Tahiri admitted that this meeting had taken place. /ibna/
Continues with a special report on the day's event in Albania