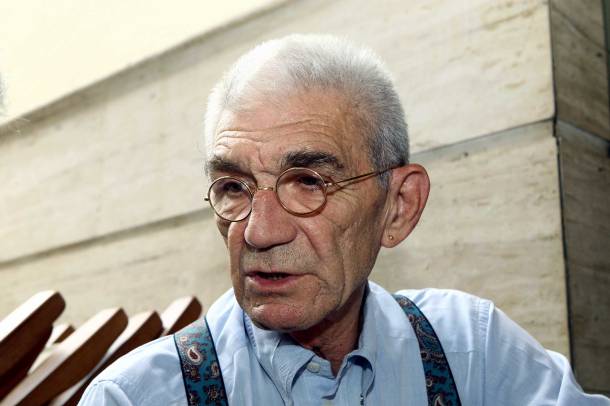 The mayor of Thessaloniki Yannis Boutaris will visit Skopje tomorrow, Thursday, following an invitation by Skopje's new Mayor Petre Silegov.
According to the daily Kathimerini, Boutaris is expected to meet with FYROM Prime Minister Zoran Zayev, President Gjorge Ivanov and Foreign Minister Nikola Dimitrov, while he also plans to meet with the Albanian leader, Ali Ahmeti.
The mayor of Thessaloniki visits Skopje in order to maintain an open channel of communication with the political leadership of FYROM and, above all, the societies of the two countries, thus contributing to the creation of a favourable climate for the settlement of bilateral disputes.
Is the visit related to the mobility recorded after the turn of the page in FYROM and the abolition from power of the nationalist leader Nikola Gruevski, a development that created expectations for the re-launch of the dialogue at the beginning of next year, as Greek Foreign Minister Nikos Kotzias has said?
In this respect, Mr Boutari's answer is negative:
"We do not do foreign policy, we are trying through the diplomacy of the cities to bring the societies of the two sides closer together and by cooperating to solve various problems that we have as neighbours", he says and adds that he has informed Kotzias of the visit, which the Foreign Minister "saw with a positive eye".
Boutaris enjoys high popularity in fYROM and has visited Skopje many times since he was the president of the environmental organization Arkturos. Always, as he points out, in the knowledge of the foreign ministers and/or prime ministers.
Ivanov wants to drink ouzo at Aristotelous Square
"President Ivanov has expressed the wish to come to Thessaloniki on a graduation of his compatriots but he can not because of his position. In fact, he does not stop saying that his dream is to drink ouzo in Aristotelous Square. We, however, want more, many children from Skopje to come to study in our city and we will work towards it", the mayor said.
Yet even if Boutaris does not have the thorny issue of the name on his agenda in Skopje, he believes that through the "diplomacy of the cities", the climate in societies is improved, the consensus of which is a prerequisite for finding a solution.
'The aim is permanent cooperation'
In spite of the occasional fluctuations in transnational relations, the people's spirits on both sides of the border remains unceasingly, with more than a million citizens of fYROM crossing the border with Greece each year, having as their main destination Thessaloniki. Even thousands of Greeks, especially on weekends, go to Gevgelija and Doirani for shopping, liquid fuels and… roulette at the border casinos.
"This stream must not be reduced, we must do everything to grow", Boutaris says, who in addition to political and state leadership will seek to meet with newly elected mayors, some of whom he is planning to invite to Thessaloniki to lay the foundations for a lasting partnership./IBNA