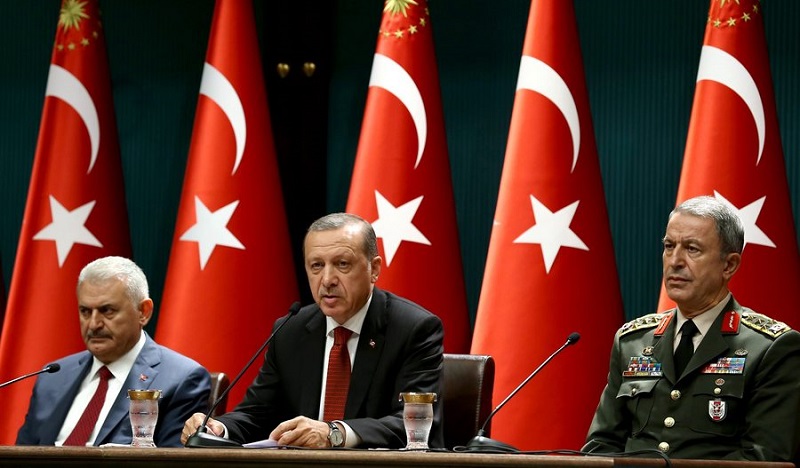 The heads of the three arms of the Turkish Armed Forces were dismissed. The decision was officially announced following the meeting of Turkey's Supreme Military Council (YAS), which was chaired by Prime Minister Binali Yildirim. In Ankara, however, everyone knows that the decision had been taken by Recep Tayip Erdogan himself, who had met with Yildirim on Monday night for six hours and had notified him of all the changes in the armed forces.
The Heads of the Army, the Air Force and the Navy were replaced, and the only one who remained in his post was the Chief of the General Staff Hulusi Akar. The names of the changes in the army were announced by the spokesperson of the Turkish Presidency Ibrahim Kalin.
Turkish Army chief Salih Zeki Colak was replaced by Yassar Guller, the head of the Gendarmerie forces.
Navy Captain Bulent Bostanoglu was replaced by Adnan Ozbal.
Air Force Chief Abidin Unal was replaced by Hasan Kucukakyuz, who is currently the commander of the Turkish Tactical Air Force.
The new Army chief, as well as the Air Force chief on the night of July 15, 2016, had been held hostage by the coup instigators at the Akinci base, as was Hulusi Akar, who remains in his position./IBNA