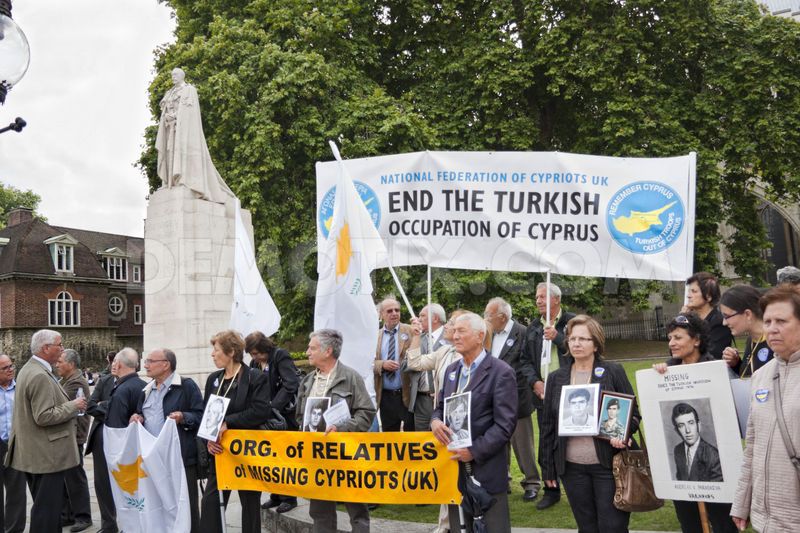 By Thanasis Gavos – London
Another party conference season in the UK featured fringe events dedicated to Cyprus, with the whole lobbying mechanism of the Greek Cypriot community working overtime.
Of the two main parties, the Labour were the ones that held their conference first, this year in Manchester. The UK Cypriots' demand of the opposition party was clear: "The UK has moral and treaty obligations towards Cyprus and must do more to exert influence on Turkey. We look to the Labour Party – especially in the few months prior to the general election – to be more assertive in pressing David Cameron and his government to use whatever leverage they have on Turkey, proactively and constructively," was the central message delivered by Peter Droussiotis, President of the National Federation of Cypriots in the UK .
The event was attended by two members of the shadow cabinet. Shadow Minister for Europe Gareth Thomas was keen to restate his party's commitment to finding a lasting solution to the Cyprus problem: "The Labour Party is determined to play our part in assisting a negotiated reunion, to see the efforts to open Famagusta succeed and to discover the fates of the people that went missing in the invasion of 1974. It's our ambition to have justice delivered for all the people of Cyprus."
Shadow Chief Secretary to the Treasury Chris Leslie praised the Cypriots in the UK, speaking of the "strong warmth and affection within the Labour Party, for the Cypriot community and the important role that it plays in neighbourhoods and communities across the UK."
A few days later the Conservative Party conference in Birmingham featured, among else, two cabinet members. The long-standing friend of Cyprus, Theresa Villiers, north London MP and Northern Ireland Secretary said that she and her colleagues stood solidly alongside the Hellenic cause: "We are all determined to fight for freedom and justice for Cyprus. It is a huge tragedy that, four decades on, Cyprus is still divided."
And the extremely important in relation to Cyprus Minister for Europe David Lidington reminded everyone that the prize of the reunification is "enormous". He stressed that a settlement would bring about security, prosperity and justice. "We in the UK government can do all that we can to support Cypriot-led efforts for a settlement. It is in the interest of Cyprus, of the UK and of Europe," added the minister.
Both Conservative and Labour supporters in the UK Cypriot community left satisfied that the national issue remains high in the agenda of the main parties. However, the bet is still to make sure not only that Cyprus becomes a priority before the next election, planned to be held in May 2015, but that it remains one after then.
As a prominent member of the community commented once the conferences dust had settled, "everything went really well, but the next day both parties need to take their Cyprus issue involvement to the next level."