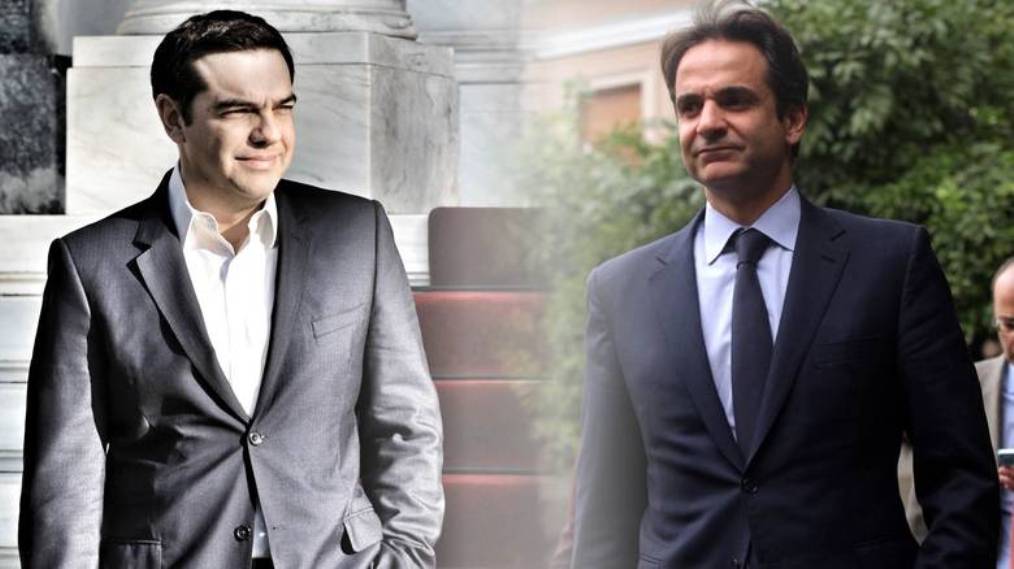 The landmark agreement Athens struck with Skopje to change the name of the Former Yugoslav Republic of Macedonia to Northern Macedonia has come under heavy criticism from the opposition to Greece's SYRIZA-ANEL coalition government.
Main opposition New Democracy is expected to file a no-confidence motion against the government as early as Thursday. Party leader Kyriakos Mitsotakis has sought to pounce on the disagreement between the ruling coalition parties on the name-change deal.
After meeting with the President of the Hellenic republic, Prokopis Pavlopoulos on Wednesday, Mitsotakis stressed that New Democracy rejects the agreement and will not vote for it. He argued that Tsipras lacks the political legitimacy to push through the agreement, since his coalition partner has made clear he will vote it down in Parliament. In this context, he called the President of the Republic to intervene and put the agreement to a vote in Parliament, before the government proceeds with signing it.
According to local media reports, the conservatives are also considering filing a motion of censure against the government. However, this attempt could prove unsuccessful, as ANEL leader Panos Kammenos has made clear he doesn't intend to withdraw his support to the government, despite vowing not to back the deal struck with Skopje.
Prime Minister Tsipras defended in the agreement in a television interview last night, arguing that even if a censure motion is filed against the government, the Independent Greeks party will not bring down the government. "I see a deal where we only gain things, not give them away," Tsipras told state broadcaster ERT.
Government sources rejected the opposition's claims that it negotiated in secret with Skopje, ignoring the will of the Greek people, in order to make detrimental concessions to the neighboring country.
According to political analysts, the main opposition will seek to escalate its attack on the government, while taking advantage of the mass rallies being organized against the agreement with Skopje. Tsipras and Mitsotakis are expected to discuss the agreement in parliament in coming days./IBNA