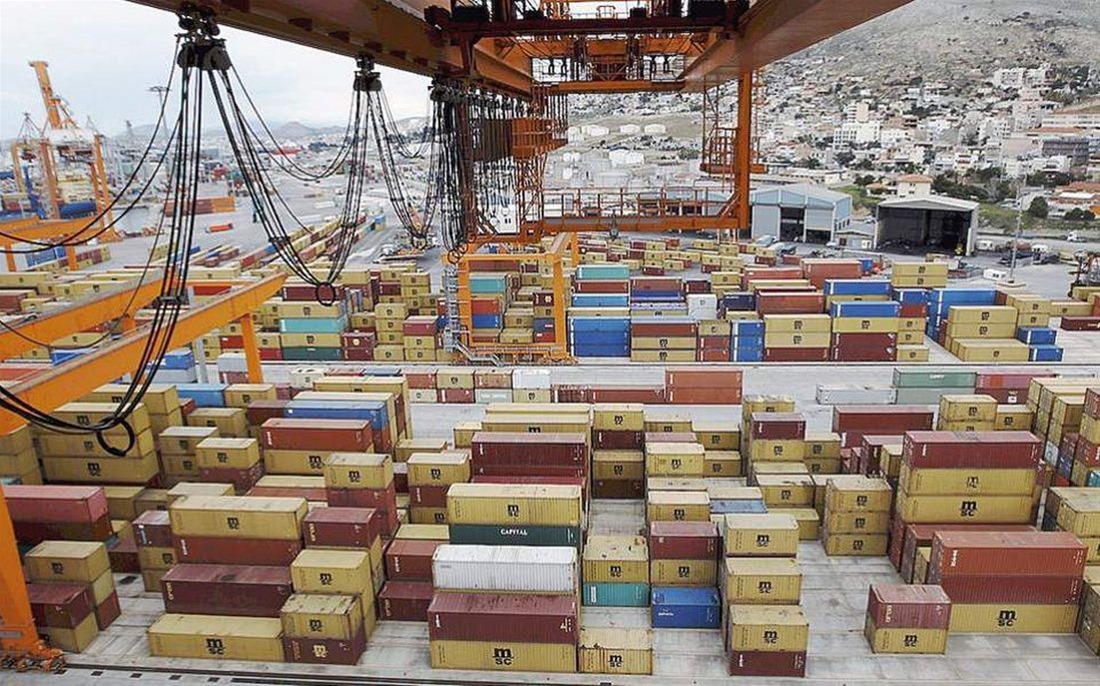 Greek exports continued their upward trend in the first quarter of this year, suffering a slight pressure during March, resulting in a slight economic decline, states the Pan-Hellenic Exporters' Association (PEA).
The Pan-Hellenic Exporters' Association considers that it is the right time for the country to invest in the binary production-export strategy, thus creating a National Strategy that will be served over time by all the governments for the benefit of the national economy and society.
In particular, according to the analysis of the Pan-Hellenic Exporters' Association and the Centre for Export Research and Studies (KEEM), according to ELSTAT's provisional data, exports, including petroleum products, increased by EUR 84.9 million or 1.0% and amounted to EUR 7.86 billion from EUR 7.78 billion, while without the petroleum products it rose to EUR 5.46 billion from EUR 5.29 billion, i.e. by EUR 159.1 million or 3%.
Changes in the ranking
Italy continues to be the most important destination for Greek exports during the first quarter of 2019, while Germany is ranked as the second destination, having been in third place in the same quarter last year. Cyprus follows with a rise of one place in the relative ranking, followed by Turkey, to which the significant decrease in exports of Greek products (-28.2%) led to the loss of two positions in the list of main destinations.
Bulgaria and Lebanon are ranked 5th and 6th respectively, as in the first quarter of 2018, while the United Kingdom is ranked 7th, rising two places (from the 9th). In the 8th place, with a rise of 3 positions (from 11th last year) is France, while the top ten main destinations of Greek exports is completed with Spain, which fell 1 place, and the US with a drop of 3 places (it was ranked 7th).
In addition to the top ten consumer-countries of Greek exports for 2018, it is worth noting the rise of China in the ranking (12th place from 16th), Algeria (27th place from 53th) and Japan (40th place from 62th) when compared to the corresponding quarter of 2018.
Petroleum products are still the country's main export product for the January-March 2019 quarter, despite the decline in the exports of these products. In second place, with a 42.7% increase are medicines, in third place, after exports doubled in the first quarter of 2019, are cotton shipments (from 11th place), while aluminium products remain in 4th place.
In 5th place on the list of the main exported Greek products were aluminium tubes (rising from 7th place) and in 6th, with a fall of one place, were the exports of computers. Ranks 7 to 9 are held in turn by the exports of non-frozen vegetables, fish and other cheeses (most of which are feta), marking a rise by one position for each of these products. The list of top ten products finishes with petroleum bitumen, which recorded an increase of 21 places (from 31st) due to the tripling of its exports in the first quarter of 2019./ibna