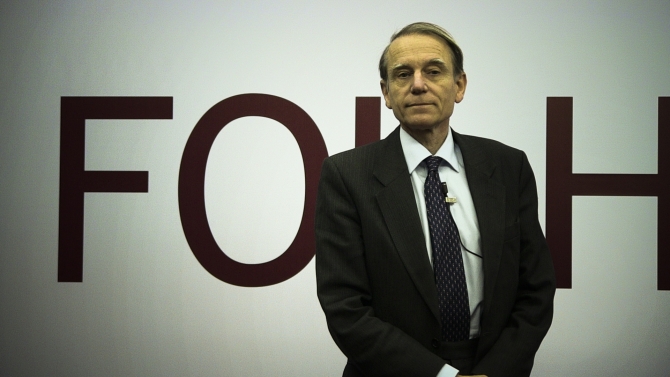 Pristina, December 10, 2014/ Independent Balkan News Agency
By Elton Tota
"The biggest challenge of this government will consist on the formation of the Special Court".
This was declared today by the British ambassador to Pristina, Ian Cliff, in a conference held today in the premises of "SPEAK" organization.
He said that as representative of the United Kingdom, he will help authorities for the creation of this court.
Cliff has also mentioned the main challenges that this government will face and among the most important ones are economic development and rule of law.
"The three challenges of the new government will consist of: the economy, rule of law and public administration. Employment will be the most difficult issue although PM Mustafa has mentioned such thing. If the new government led by Mustafa doesn't manage to fight corruption, I can say that the government will fail", Cliff says.
The British ambassador also talked about the involvement of the Serb List in the institutions of Kosovo. Given that the Serb List has the blessing of Belgrade to represent the interests of the Serbs in Kosovo, according to Cliff, this also implies recognition of independence by Serbia.
"The fact that the Serb List, as a party confirmed by Belgrade, is becoming part of the government and parliament, implies that Serbia is recognizing the Republic of Kosovo", says the British diplomat.
As far as the relations of the British diplomacy with Self Determination is concerned, Cliff said that the state he represents, was not against the involvement of this political subject in the government, but he says that his only disagreements with Self Determination related to the talks with Serbia.
"We have said that Great Britain has no objections about the involvement of Self Determination in the government, but what's important was for dialogue with Serbia to continue and we could not back them in order for this not to continue. Here, we had several doubts on this political subject", Cliff added.
Meanwhile, Cliff said that he's happy that the institutions of the country have been finally established without the intervention of the international community. /ibna/