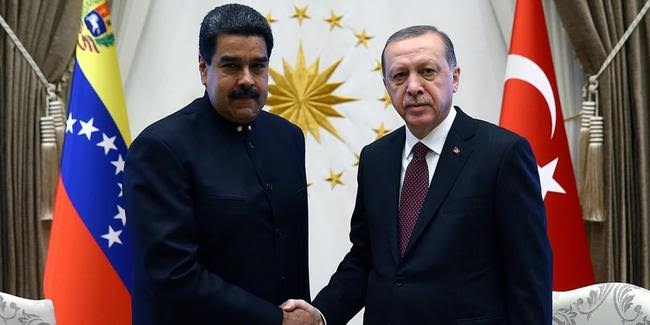 Nikolas Maduro, the President of Venezuela made a visit to Ankara as the official guest of his Turkish counterpart, Recep Tayyip Erdogan.
Venezuela's President first visited the Turkish Parliament which was bombed during the 2016 coup attempt.
Later on he spoke at the University of Ankara where he said that the U.S. of A. do not exist in the world. «I am coming from a different America that struggles for its freedom and independence… We came to Turkey because we trust it. We are aware of the creation of a new power. We believe in its history and civilization. Let us strengthen the ties connecting us. Let us get to know each other better. Let us lay the foundations of a new world», underlined Maduro.
Erdogan received his guest at the Presidential Mansion where, according to sources, the leaders will discuss Turkey's energy needs, their bilateral diplomatic and financial relations and last but not least, the possible humanitarian aid that Ankara could send to Caracas…/IBNA