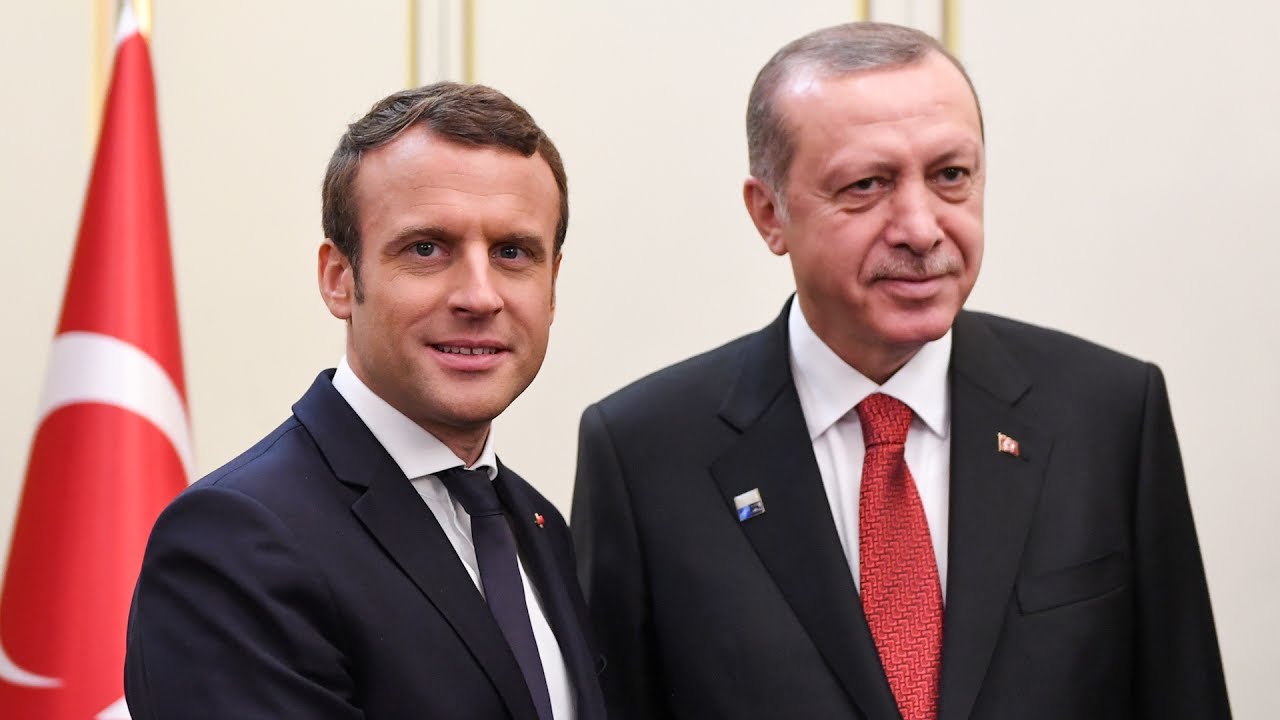 French President Emmanuel Macron said Wednesday (January 3) that he will discuss the "situation of imprisoned journalists" with his Turkish counterpart, Recep Tayyip Erdogan during their meeting, this Friday (January 5) in Paris.
During the ceremony where he greeted press representatives on the new year, Macron reiterated that he will continue discussing "the situation of imprisoned journalists, prevented from practicing their profession". 
"I will do so with respect", the French president underlined, adding that he is concerned and wishes to defend "our values ​​and our interests".
"Twice in recent months, we (France) and Turkey faced an ordeal, with the arrests of photojournalist Mathias Depardon and of the student of journalism Loup Bureau ("tired but relieved", Bureau got back to his loved ones in September 2017, after having being detained for more than seven weeks in a Turkish jail on terror charges)" Macron said, recalling that France's political pressure on Turkey, supported also by Visa Pour l'Image, and other organisations and media outlets that, on 19 May wrote to the Turkish Interior Minister, Süleyman Soylu demanding Depardon's release, resulted in achieving his release and return to his home country.
The 37-year-old freelance photographer Mathias Depardon was based in Istanbul when the incident took place, but he "was detained on 08 May while shooting on assignment for National Geographic in Hasankeyf in South East Turkey. On finding images of members of the banned PKK (Kurdistan Workers' Party) on his social media, the Turkish police then accused Depardon of creating 'propaganda for a terrorist organisation' – though he was never officially charged" though he was kept in jail for a month.
During his speech at the United Nations General Assembly in September, Emmanuel Macron pleaded for "the creation of a post of Special Representative of the Secretary-General for the Protection of Journalists". On October 31, in Strasbourg, he had also stated his wish that "Turkey and Russia, both signatories of the European Convention on Human Rights, respect the commitments entailed by their accession, particularly as regards to the press freedom of expression".
On his first visit to France since the failed coup in July 2016, the Turkish leader will be received at The Élysée Palace for meeting that will be followed by a meal.
In addition to the horrific ordeal of imprisoned (in Turkey) press staff, the two presidents will discuss issues of human rights and the status of Jerusalem…/IBNA
Photo (Library)
Translated from French (AFP text) and re-edited in English by Lida Filippakis