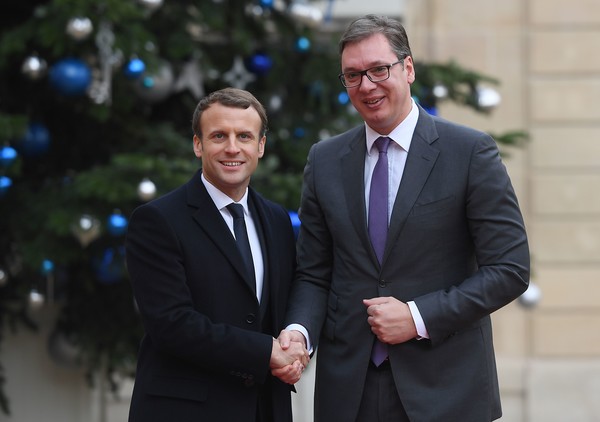 The upcoming visit of the French President Emmanuel Macron to Belgrade will mark a "great progress" in relations between two countries, said President Aleksandar Vucic.
Macron's Belgrade visit next month will be the first of some French President after 18 years.
At the meeting with Vucic on Wednesday, French ambassador Frederic Mondoloni said that Macron will bring "three messages" to Belgrade: improving economic relations, support to reforms in Serbia and support to normalization of Belgrade-Pristina relations through the dialogue.
Vucic and Mondoloni have also discussed the situation in the region and Serbian accession to the European Union, according to a press release from the Presidency.
"Taking into account that the upcoming visit of the French President to Serbia will be first after 18 years, it represents great progress in relations between the two countries", Vucic stressed, adding that the visit would be an "extraordinary occasion to discuss Serbia's European integration".
"Many important contracts and agreements on economic cooperation as well as defense contracts and agreements in domains of sports, culture and investments", will be signed during the visit, Vucic said.
The Serbian President reiterated that Belgrade would be ready for the dialogue with Pristina "only after Kosovo abolishes anti-civilized and illegal" taxes on Serbian products. "The unilateral moves of Pristina which risk escalation and endanger peace and stability in the region are unacceptable", Vucic said.
According to the press release, Mondoloni has praised Serbia's approach in the current crisis with Pristina, saying that France appreciates the "peaceful reaction of the Serbian side"./ibna