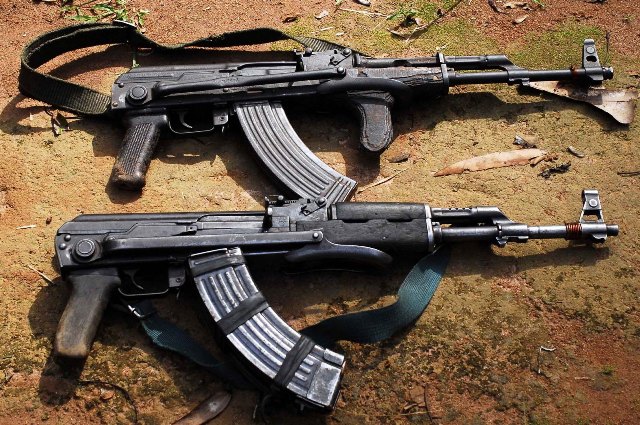 Tirana, 5 January 2016/Independent Balkan News Agency
Investigations in France have cast strong suspicions that Kalashnikov machine guns trafficked from Albania were used in the 13 November 2014 massacre in Paris. There are suspicions that the weapons originating from Albania have also been used in another terrorist attack, in the terrorist attack against Charlie Hebdo magazine in January 2014.
TV network Canal+ published last night a special investigation where it suggests that it has identified the strings of the international traffic of weapons, originating from Albania.
The investigation interviews several suspects for arm traffic in Albania. Asked if they are aware of the fact that these weapons kill people in France or in any other country, they answer: "All of this is just business".
The suspected traffickers say that they win up to 25 thousand euros a year with the sale of weapons outside of Albania. They say that they are scared of doing this job, adding that there are no other means to make a living. /ibna/