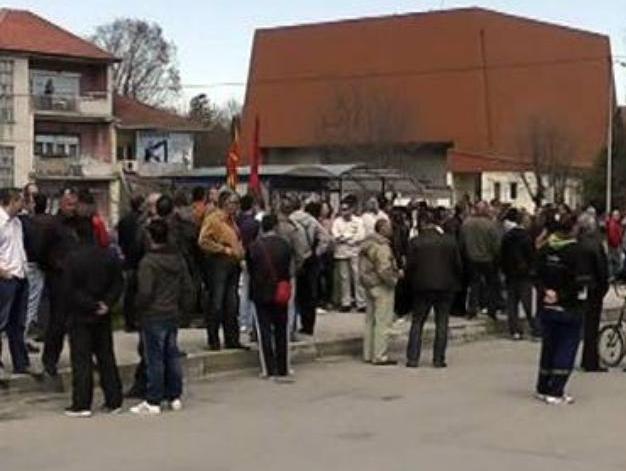 Strugë, 15 April 2013, by Naser Pajaziti
FYRO Macedonian residents of Struga in FYR Macedonia have turned to protests, refusing to accept the official election result finding Albanian candidate, Ziadin Sela to be the winner of the mayoral race for the commune.
During the protest held in a central area of Struga, the Macedonians stated that they request a new election round in Struga and they will keep protesting until their request is met.
They said they do not recognize the results of the second round held on 7 April, in which the Albanian candidate won over 5 thousand votes more than the Macedonian candidate Vlado Kocoski.
"We believe that the second round was illegitimate and request a rerun of the second round, due to the irregularities and manipulations with the elections and the voters," said Pero Petkovski of VMRO-DPMNE, Struga branch of Prime Minister Nikolla Gruevski's party.
Regardless of the request of Macedonian protesters, the Administrative Court, being the superior instance for the elections, refuted all suits from VMRO-DPMNE on irregularities.