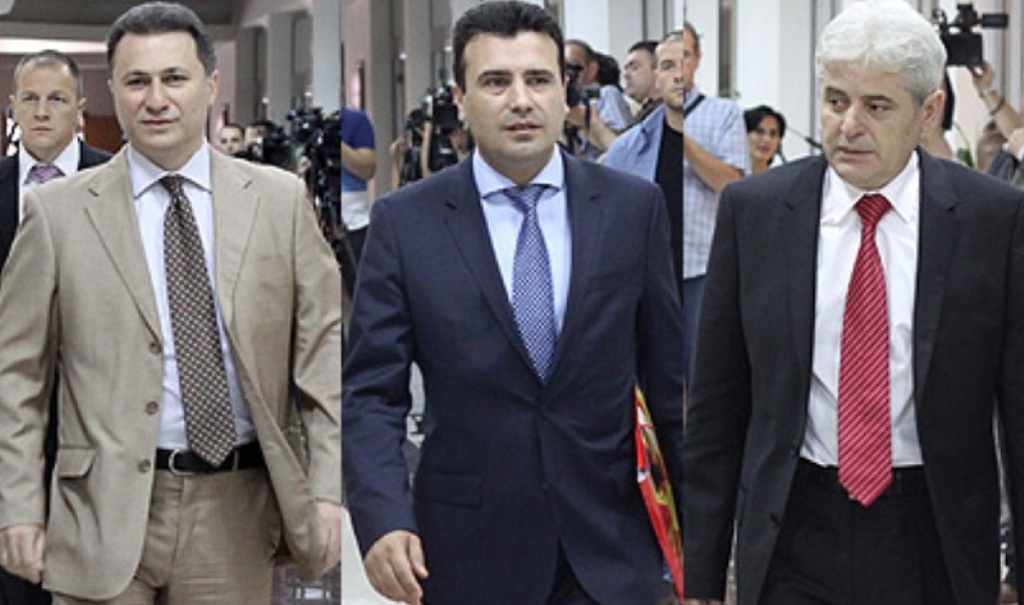 Albanian parties in FYROM have said that they will not give up on the joint platform which aims at advancing the rights of their community. A large part of Macedonian parties have called for this platform to be withdrawn in order to give way to the creation of a new government and to restore political and economic stability in the country.
Krste Jovanovski of VMRO-DPMNE said that they will not accept the platform of the Albanian parties, as it poses a threat for the country, aiming for federalization of the state.
"That platform is an instrument of blackmail to create a government in Macedonia. The country has a Constitution and these requests must comply with the Constitution", says VMRO-DPMNE lawmaker, Jovanovski.
The deputy chair of SDSM (Macedonian Social Democratic Union), Radmila Sekerinska says that VMRO-DPMNE wants to deepen the crisis, dealing with the platform of Albanian parties, in order to escape responsibility for the crimes that it has committed.
According to her, SDSM is ready to discuss any proposal during the phase of talks for the drafting of the government program. Sekerinska said that VMRO-DPMNE is paying millions for lobbying companies with the only objective of staying another few days in power.
Macedonian party FRODEM has demanded for the debate to be postponed for a longer term period, in order to form a new government and create the necessary conditions for stability in the country.
Meanwhile, leader of BDI (Democratic Union for Integration), Ali Ahmeti has stressed his position that this party doesn't withdraw from the declaration signed by Albanian parties.
The joint declaration was signed at the end of last year by BDI, Alliance for Albanians and Besa Movement. Its publication was made after a meeting held in Tirana between the leaders of these parties with PM Edi Rama. According to this declaration, Albanian language must be an official language all over the country, there must be an equal division of the budget for Albanians, there must be a debate on the issue of the state insignia, anthem and the flag and other issues that relate to the reforms and the integration of the country in Euro-Atlantic structures and the implementation of the Ohrid Agreement. /balkaneu.com/