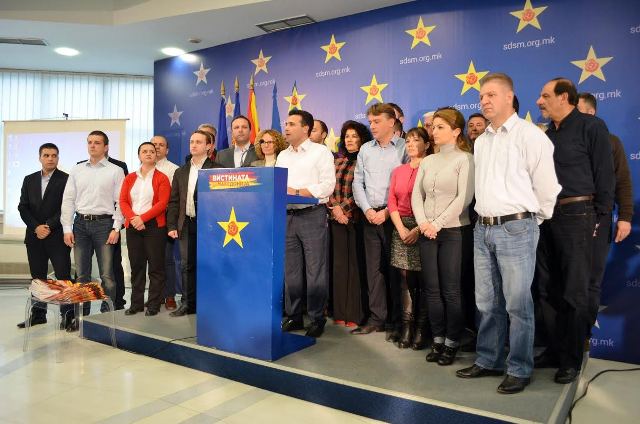 Skopje, 12 August 2015/Independent Balkan News Agency
By Naser Pajaziti
Leader of Macedonian Social Democratic Union (SDSM), Zoran Zaev, announced last night that the Macedonian opposition would return to parliament on September 1.
Zaev said that the opposition's return to parliament is part of the agreement for the overcoming of the political crisis, the approval of the package of reforms and the voting of the interim government until the early elections of 24 April 2016.
"The return of MPs in parliament is part of the agreement that, we, the four leaders of the main political parties in the country have signed though international mediation", leader of Macedonian opposition declared.
According to the agenda, the opposition will return to parliament at the start of next month, while on 15 September, the new special prosecutor must be appointed, in order to investigate the wiretapping affair.
On August 17, the work groups of the four main political parties will continue with the process of implementation of the points of the agreement for the solution of the political crisis in FYROM, which was reached last month, with the brokerage of the EU enlargement commissioner, Johannes Hahn. /ibna/