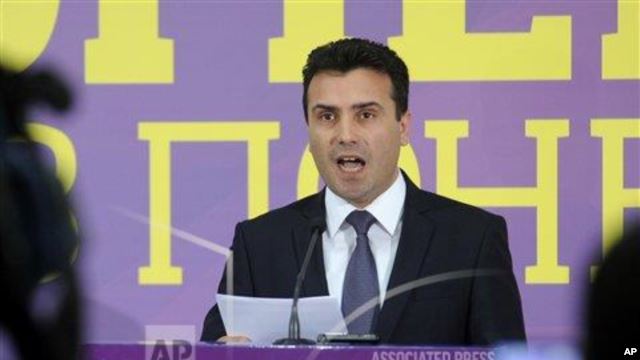 Skopje, June 9, 2014/Independent Balkan News Agency
By Naser Pajaziti
Macedonian opposition has declared that it will not go back to parliament, although speaker of parliament, Trajko Veljanovski called for its return during the weekend.
"Trajko Veljanovski is the man who has the least of morals to invite the opposition to go back to parliament. He must be ashamed of himself as a speaker of parliament, because on December 24, 2012, along with the Interior Minister, Gordana Jankulovska ousted opposition MPs and journalists from parliament, by violating Constitution and laws", reads the press release of the biggest opposition party,  LSDM (Macedonian Social Democratic League).
According to LSDM, the stance of the opposition is clear that it will not go back to parliament.
"In case Nikola Gruevski wants the best of the state, let him accept the formation of a technical government which would hold free and democratic elections", says LSDM.
Speaker of parliament, Trajko Veljanovski urged opposition MPs during the weekend to return to parliament and to start institutional talks in order to overcome all differences and answer the requests of the opposition. But, the opposition is clear in its decision not to recognize the elections and that it has given up on the mandates of its MPs and from the parliamentary life. The European enlargement commissioner, Stefan Feule has also recently addressed calls for the  opposition to return to parliament. /ibna/