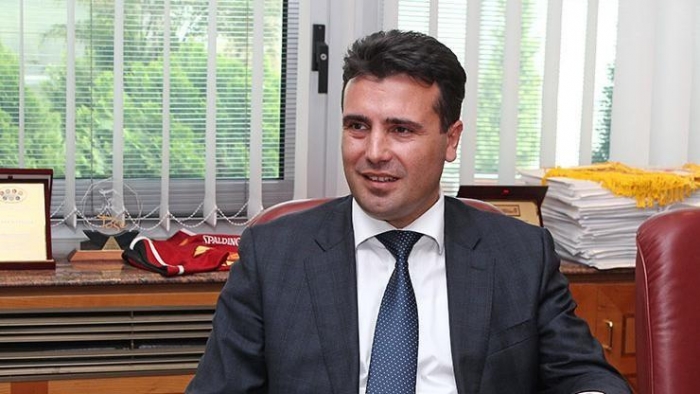 Skopje, 5 June 2015/Independent Balkan News Agency
By Naser Pajaziti
Leader of the Macedonian opposition, Zoran Zaev declared today that he will not take part in the June 10 talks scheduled to take place in Brussels with other political parties.
Such decision was taken following the declaration of European Commission Enlargement Commissioner, Hahn from Washington, who said that elections in FYROM have been considered positive by OSCE.
Zaev says that such stance by the Euro commissioner is tendentious, because OSCE and the registered conversations confirm that the recent elections have been rigged.
"I would like to say that I will not participate in the June 10 meeting in Brussels. Hahn's declaration in Washington contained tendentious elements and is not appropriate for the preparative period, ahead of the decisive meeting in Brussels. I'm surprised by Hahn's declaration that OSCE/ODIHR reports for the latest elections in the country have been positive. Neither OSCE/ODIHR, nor EU have considered the elections in Macedonia as positive", declared Zoran Zaev, head of SDSM. /ibna/
Zaev also said that another reason that led to his decision relates to the decision of the Prosecution, but also the violence which has been recently used against some people who are against the government. /ibna/