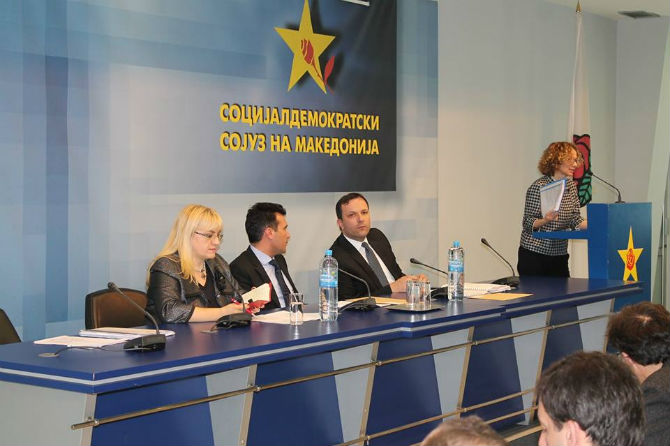 Skopje, May 17, 2014/Independent Balkan News Agency
By Naser Pajaziti
Macedonian opposition party LSDM (Macedonian Social Democratic League) has announced that it will form a "shadow cabinet" as all possible democratic forms to express discontent against the government are being supressed by this government.
"The best example for this is the verification of the mandates of our MPs, who have not been present in parliament during the day that parliament was constituted. They have even signed a notarized declaration that they do not accept the MP mandates. Nevertheless, parliament went ahead by confirming their mandates", reads the statement made public today by the largest Macedonian opposition party, LSDM. This party enjoys the support of the entire Macedonian block.
LSDM says that given that institutions are not functioning, they will form a "shadow government" working outside of parliament. This shadow cabinet would act as a form of readiness for possible political developments which could lead to a power rotation.
Macedonian opposition doesn't recognize April 27, as according to it, they were rigged by the party in power, VMRO-DPMNE of prime minister Nikola Gruevski. /ibna/