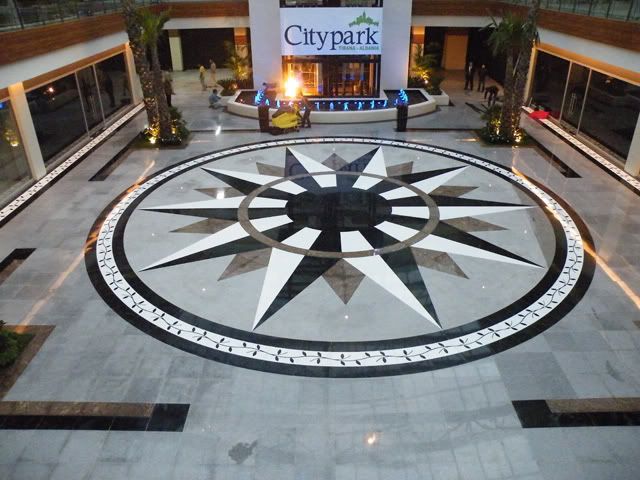 Tirana, February 18, 2015/Independent Balkan News Agency
City Park mall in Tirana, one of the biggest and most luxurious one in Albania, has come out for auction sale.
A bailiff company, "Executores Litium" has announced the decision to sell all the properties of this mall, situated in the commercial area alongside the highway linking Tirana to Durres.
The initial price is 25 million Euros. The facility has an area of 14 thousand square meters. But, according to the internet site of the center, it has an area of around 240 thousand square meters and it has more than 180 shops and entertainment spaces.
The details as to why City Park is for sale have not yet become public, however, it was recently made clear that this investment didn't yield the expected results.
City Park opened on December 19, 20909 by AM Group, which specializes in the production of detergents, cooking oil, etc. The company took out a loan from Tirana Bank, branch of Piraeus Bank in Greece.
City Park was inaugurated through a pompous ceremony at that time with the participation of the then PM Sali Berisha.
It was considered as one of the prides of Albanian business.
The head of the government at that time said that City Park was a major investment of 80 million Euros which employed around 2000 people.
At that time, there were rumors that the investment would reach a value of 210 million Euros, adding a residential area, a modern hotel, etc.
In reality, only a part of this mall opened, while the other part never opened.
Currently, malls in Albania are almost fully controlled by two business people. One of them is Samir Mane, known as the richest men in Albania. He owns important malls in Tirana, Fier, Vlora, Skopje, etc.
Another businessman, owner of a TV network, owns several small malls mainly in Tirana. /ibna/