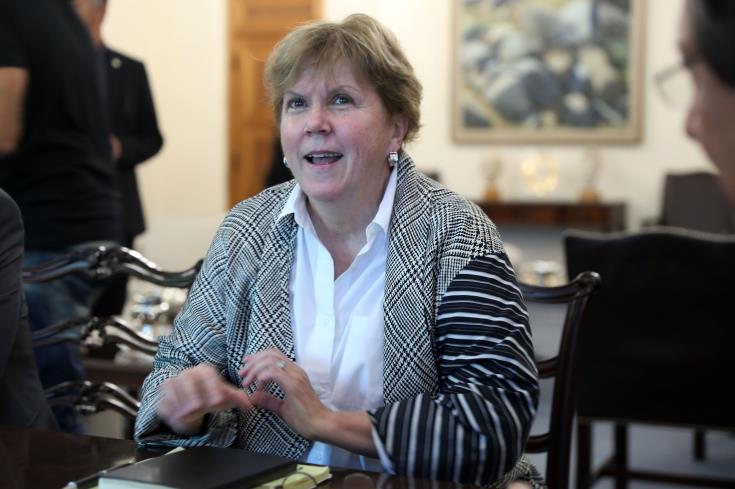 By Michalis Michael
New meetings with the President of the Republic of Cyprus, Nicos Anastasiades, and Turkish Cypriot leader Mustafa Akinji are scheduled for today, Monday, for UN Secretary-General Special Representative Jane Holl Lute.
Lute's meeting with President Anastasiades will take place at the Presidential Palace at 11am. Barış Burcu, spokesman for Turkish leader Mustafa Akinji, said after yesterday's afternoon Akinji-Lute meeting that the Turkish leader and secretary-general will have a second meeting Monday afternoon.
It is noted that following President Anastasiades' yesterday's morning meeting with Lute, Government Spokesman, Prodromos Prodromou said that "it was a productive meeting focused on Mrs Lute's mission to prepare terms of reference and resume negotiations".
The President of the Republic, the Government Spokesman said, "presented his positions and his positive approach to resuming negotiations". He added that "he certainly addressed, as was expected, Turkey's illegal actions in the EEZ and the Cypriot territorial waters, as well as the provocations posed by Turkey in general, in addition to the major issue arising from the illegal interventions and announcements made about the enclosed area of ​​Famagusta"./ibna