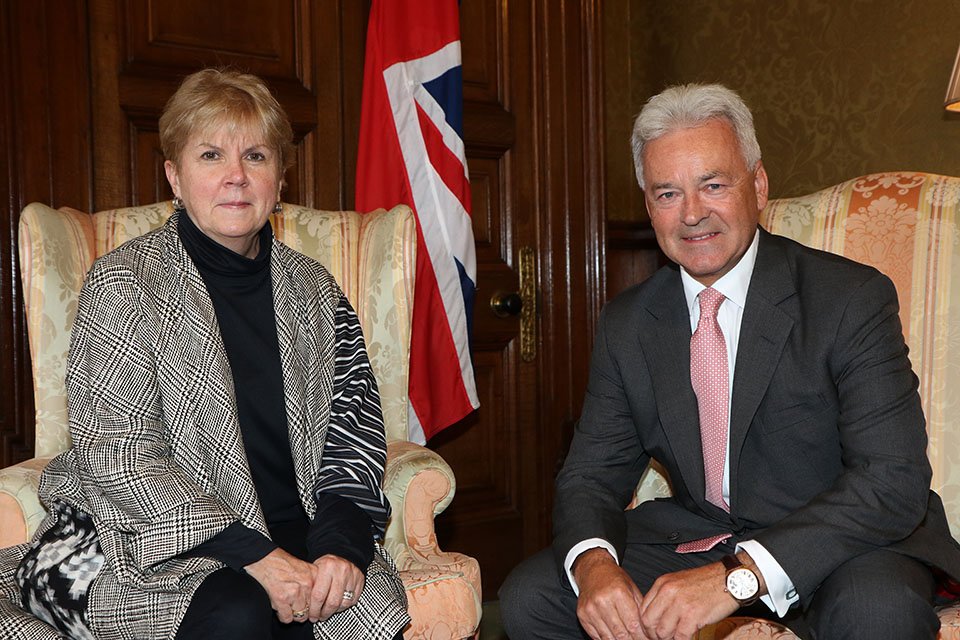 The UN Secretary-General's Special Envoy for Cyprus, Jane Hall Lute, met with the political leaders of the Foreign Office on Wednesday as part of her tour around the countries and parties involved in the Cyprus issue settlement process.
She was received by the Minister for Europe Sir Alan Duncan and she also had the opportunity to talk with the Foreign Secretary Jeremy Hunt.
The UK has been vocal in expressing support for the resumption of talks, which failed to produce an agreement between the Greek and the Turkish Cypriots during last year's Conference on Cyprus in Crans Montana.
The British view, expressed during the meetings with Ms Lute in London, is that despite the disappointment over the outcome of the talks in Switzerland, some significant progress was achieved towards settling the outstanding issues.
Based on that progress, with political will, hard choices and compromises, Ms Lute was told, a settlement of the long-standing Cyprus issue remains within reach.
The UN envoy was also assured of the UK support for a comprehensive, just and lasting solution in the form of a bi-zonal, bi-communal federation, as well as of London's support for her role.
Tweeting at the end of his discussion with his guest, Sir Alan Duncan said it was a "productive" meeting, repeating that "with political will, an agreement remains within reach".
Commenting on the apparent desire of the UK side to have talks resumed as soon as possible, a Western diplomat following the developments over the Cyprus issue counselled against haste. "Is London sure there is substantial grounds to go to talks? They cannot afford to fail one more time," they noted./IBNA