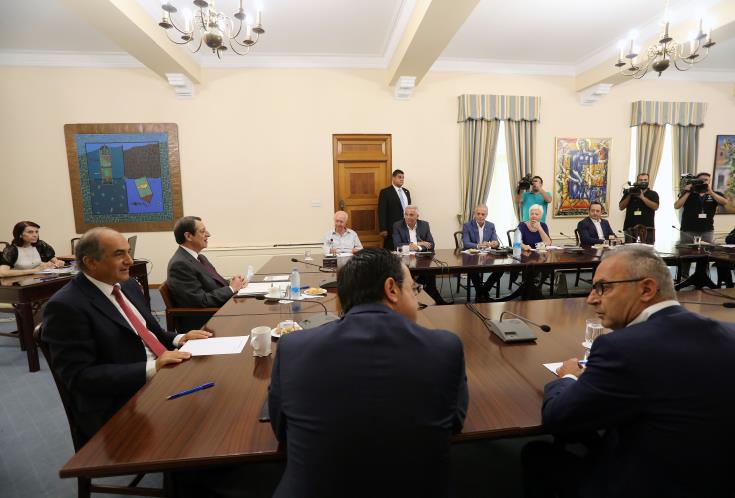 New meeting with Anastasiades on Wednesday morning
By Michael Michael
UN Special Envoy Jane Hole Lute continues her contacts with leaders in an effort to reach an agreement on the terms of reference that will allow the talks to resume.
As the government spokesman Prodromos Prodromou said after the National Council meeting, following Mrs Lute's meeting with President Anastasiades, the UN official will have another meeting with president Anastasiades tomorrow at the Presidential Palace at 9:15.
Prodromou said the cooperation was productive, adding that these terms will be announced once they are  finalized. At the National Council meeting, the spokesman said that the President had heard thoughts and suggestions from political leaders, which he certainly took into account.
He also said that because comments have been made on the UN SG report in 2017, this report, and in particular paragraph 24, states that the SG had proposed to the parties to seek solutions that would take into account that the existing guarantee treaty was not viable. "I mention this because in the report and in the process in general there are 'footholds' that the President is utilizing and promoting in today's process", he stated./ibna