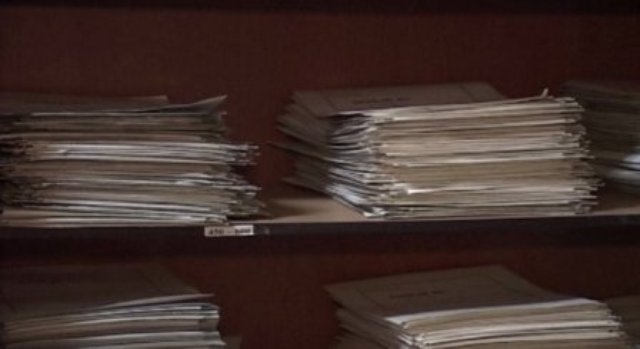 Tirana, December 1, 2014/ Independent Balkan News Agency
Democrat MP, Mesila Doda and the leader of the Party for Justice, Integration and Unity, Shpetim Idrizi, submitted today to parliament the bill on the opening of the files of the communist regime.
After submitting the bill, Mr. Idrizi said that the opening of files and the lustration bill mark a division from the past, underlining that Europe cannot be joined with obstacles of the past.
"We support civil society and this is an incentive which is not addressed to a political party, but the entire political conscience, in order for Albanian politics to undergo its own catharsis.
On her part, Doda said that she demands from her democrat colleagues and MPs from other parties to be present and back this legal incentive.
DP: The files cannot be opened by their drafters
The vice chairman of DP, Edi Paloka, declared that the Democratic Party has supported and will support transparency on the crimes of communism and responsibilities for these crimes, based on the resolutions of the European Council and best European practices.
In a press conference delivered today, Paloka said that for four years in a row, Rama and Meta objected to the lustration bill, proposed and approved by the Democratic Party, while adding that this duo has brought back into power former officials of the secret services.
"This is the reason why this duo cannot offer legal and institutional transparency. Edi Rama is not interested on making transparency. The files cannot be opened by those who drafted them and who have come back to power with Edi Rama and Ilir Meta. This issue has been trumpeted in the recent weeks in order to divert the attention from the problems of bad government, daily scandals and the dark perspective of the country with the increase of taxes", said Paloka. /ibna/