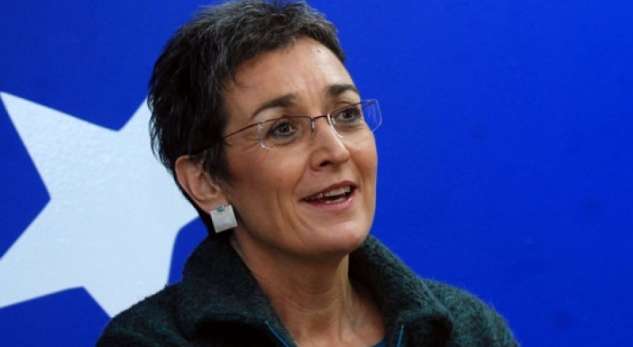 The vice president of the European Parliament and rapporteur on Kosovo at the European Parliament Commission on Kosovo, Ulrike Lunace, declared during her visit in Pristina that blaming the others doesn't help with the process of the liberalization of visas.
"The future of Kosovo is not something that exists only on paper, but it exists among the majority of European governments. But, both sides must meet their side of the bargain. If Kosovo doesn't meet its side of the bargain, we cannot meet our own either. If we blame the other part, this doesn't help at all", Lunacek declared.
The comments of the senior European official came after the declaration of the president of Kosovo, Hashim Thaci that Brussels is using double standards with the young state.
"Unfortunately, in the absence of a unity inside of it, the EU has failed and continues to fail in treating Kosovo like it treats other countries that aspire to become EU members. As a result, Kosovo continues to remain the only isolated country in Western Balkans and the perspective of EU accession remains unclear", Thaci said.
Meanwhile, Lunacek says that the process of the liberalization of visas is being delayed as a result of the failure to implement the criteria set out by the European Commission.
"The strengthening of the fight against organized crime and corruption and ratification of the agreement for the Border Demarcation with Montenegro by the parliament of Kosovo are yet to be delivered by Kosovo", she said.
Meanwhile, the last Progress Report on Kosovo states that "Kosovo remains a country that must work more to restore law and order and find a common language for decision making in parliament and should be engaged more in the economic reforms and dialogue with Serbia". /balkaneu.com/