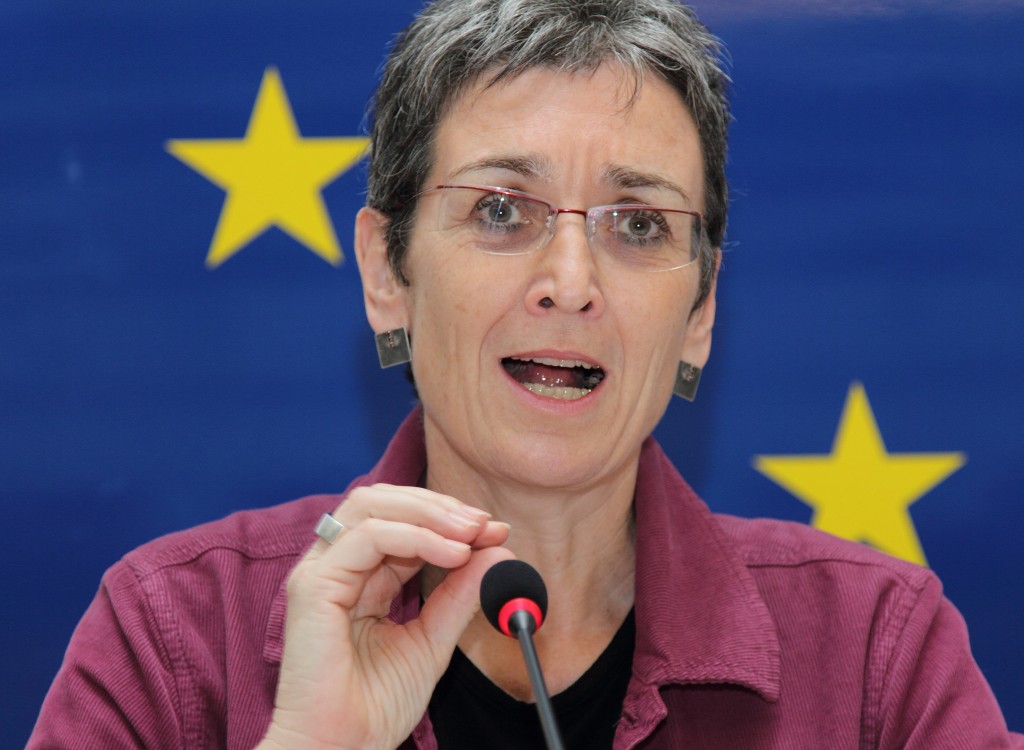 Prishtina April 6, 2013
The European Parliament Rapporteur Ulriche Lunacek commented on the Kosovo-Serbia dialogue. According to her, the agreement should be reached soon otherwise Belgrade risks its European Union membership negotiations.
She estimated that the Serbs  are not showing willingness for the normalization of relations.
"I hope that an agreement will be reached between Belgrade and Prishtina in the next few days, otherwise the time window for Serbia's membership negotiations with the EU will close," Lunacek said.
She told reporters she was disappointed that despite all efforts made by Baroness Ashton, there has been no agreement so far.
"I hope that within the next few days they will decide on this," Lunacek appealed, stressing that shouldn't this happen, Serbia's negotiations with the EU will come to an end.
Belgrade has until next Tuesday to come forth with a decision on whether it accepts the agreement or not after the conclusion of the 8th round of talks. Dialogue started on March 4th while the last one concluded on April 2nd. /ibna/