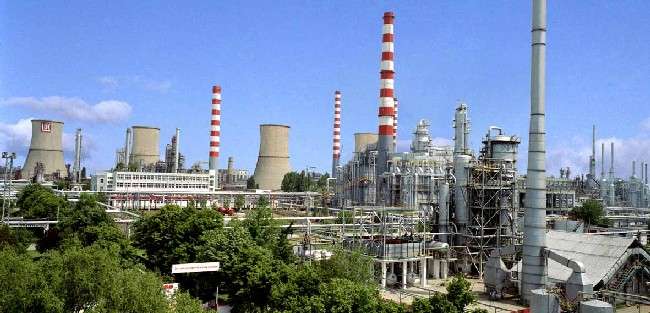 By Daniel Stroe – Bucharest
Russian subsidiary in Romania has decided to close down a refinery it operates in Ploiesti after prosecutors levied a distraint on its raw material stocked in tanks and pipes amid an investigation concerning allegations of tax evasion which has resulted in 230 M Euros damages.
Petrotel, the refinery operated by Lukoil, notified the Environment Agency of the Prahova County that it would halt operations, an "unscheduled" decision, as it put it. The agency said today the notification came on Friday and on the same day Lukoil started switching off technological installations.
On Monday, a report sent to the Romanian Stock Exchange confirmed authorities placed Petrotel's raw material stocks under distraint. The move comes days after prosecutors in Ploiesti, a city about 70 km north of Bucharest, where the refinery is located, say they suspect damages amounting to about 230 M Euros, of which 112 M Euros are thought to be resulted from tax evasion and the rest of money laundry. Local media said prosecutors inquired Andrey Bogdanov, general manager of the Petrotel refinery, in his office.
Prosecutors confirmed the Romanian home intelligence service SRI joined forces with them in this investigation, but no further details have been released so far. Lukoil bought Petrotel refinery in 1998 and runs a network of 200 gas stations across Romania, covering about 20 per cent of the fuel market. Petrotel had a turnover of about 5.5 billion lei (1.2 billion Euros), down by 20 per cent compared to 2012.
Today, Russian ambassador to Romania, Oleg Malgynov, said he was very concerned about the events surrounding Lukoil's operations in Romania which he said play a major role in Romania's energetic and fuel complex. He voiced confidence the investigation would be deployed in an objective manner. Asked about the scandal surrounding Petrotel, Romanian PM Victor Ponta said he didn't want to interfere with the ongoing investigation, but pointed out he is concerned about the 2.500 jobs at the refinery.
As the situation unfolds, a section of Romania's largest chemical plant, Oltchim, has ceased activity following the closure of Petrotel operations. The respective section functioned on raw material provided by Petrotel and the example is likely to put more pressure on investigators, especially since Oltchim has been at the core of massive labor protests over the past years amid financial instability. The section dependent on Petrotel's raw material has just been recently reopened.