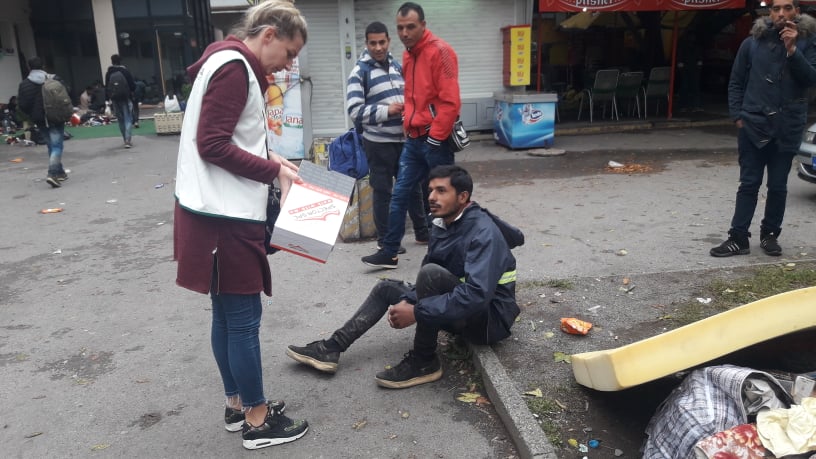 Republika Srpska Interior Minister Dragan Lukač said that, if the International Organisation for Migration/IOM/ cease funding for accommodation and meals for RS police officers engaged in BiH border control, he would have to issue an order to withdraw them from the border zone.
Lukač warned this would cause much bigger problems with controlling the entry of illegal migrants into BiH.
The IOM sent a letter to the BiH Border Police to inform that as of January 31 this year, the IOM ceases to fund RS police officers engaged in assisting the Border Police in border control. Meanwhile, the organization decided to postpone the decision and continue funding the accommodation and meals for RS police officers for the next 60 days.
"We do not have direct information from them on what is happening, i.e. whether it is a lack of funds or whether they are giving up from assisting with border control and prevention of illegal entry into BiH", Lukač told the press in Banjaluka.
He warned that the Border Police did not have sufficient manpower to patrol the 650 kilometre long border between BiH and Serbia and Montenegro.
"Once the border is opened for illegal migrants, it will be much easier for them to enter BiH. We know that European countries do not allow entry into their territory; Croatia is trying in every possible way to prevent migrants from entering their territory. This means that more migrants will enter BiH much easier and will stay here. We are not sure if this is the IOM's goal or if there is something else, because we do not have any official information on this issue", Lukač said.
He recalled that, in accordance with the agreement reached with the BiH Border Police, the Republika Srpska police were responsible for the costs of daily allowances and fuel for police officers from RS, while the IOM financed accommodation and food.
"These costs exceeded the amount of BAM 1.2 million of unplanned funds last year that we had to provide, which was a burden on the budget of the Republika Srpska MoI. If they give up completely as we have been informed, we will have to withdraw our police officers for lack of funds", Lukač noted.
He reiterated that the MoI and the RS authorities abode by their position that no one except the BiH Border Police and Republika Srpska Police was entitled to control the border in RS territory.
"There was a case earlier when SIPA got involved, but it withdrew as well, being unable to to continue doing so. The number of manpower that SIPA withdrew was substituted by the Srpska police, but we will have to withdraw our police officers, while the responsibility should be taken over by those who have led to this situation and who should be held accountable for everything that will happen in the future when illegal migrants enter BiH", said Lukač.
He emphasized that it was not possible for other agencies, such as the federal or cantonal MoI to enter the territory of RS and control the border.
According to BiH Border Police, BiH can expect a new wave of refugees and migrants when weather conditions improve. Unofficially, more than 30 000 of illegals entered BiH in 2019./ibna