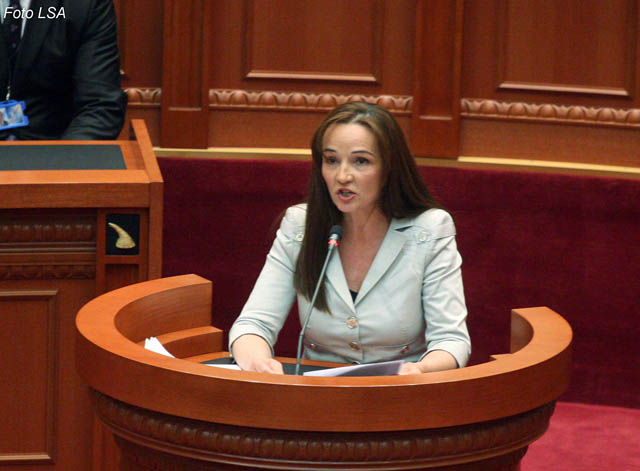 Tirana, November 4, 2014/Independent Balkan News Agency
Socialist MP, Luiza Xhuvani has stepped down from her mandate as the representative of the constituency of Saranda.
In a news conference from the premises of the Council of Meeting, Xhuvani expressed her condolences for the families of four victims, where the main suspect is her son, Kostandin Xhuvani.
Xhuvani started her speech by saying that she understands all of those who blame the family and parents of Kostandin and added that her son is not a child, but a 26 year old man.
"Gjergj and myself are part of art and we have never had any ties with crime. Like every parent, we wanted the best for our son, but it seems that we have not been lucky in this. Today's event is very tragic, but it has no ties with Kostandin's family or with the mandate that I, his mother exert. There are four families that are mourning the death of their dearest ones, there are four families that demand justice and justice must treat everyone the same. Mothers will understand me. Kostandin is my son and in spite of everything else, he remains my son. With the conviction that justice will be equal for everyone, in order to remove any kind of alibi and unable to commit to my constituency, I have submitted my resignation as MP of the constituency of Saranda", said Xhuvani.
"I hope that what happened to me, never happens to a parent", said Xhuvani, adding that she's the mother of Kostandin and that he will always be her son. She ended her speech by saying, "Let justice make justice". /ibna/