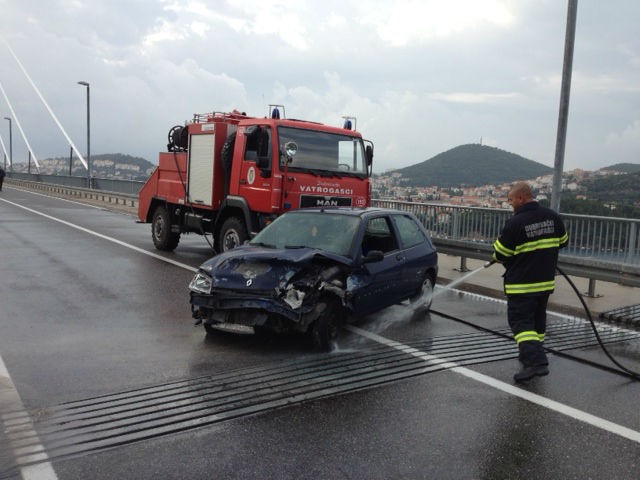 Review by Christos T. Panagopoulos –
On Monday morning at around 08:00 a traffic accident closed the Dubrovnik Bridge. The driver of a Renault Clio with Dubrovnik number plates lost control of the vehicle and crashed into the railings on the side of the bridge.
According to witness reports the Clio crashed into the fence, bounced off, spun across the road and hit the fence on the opposite side of the bridge.
The emergency services were quickly on the scene and the driver was taken to the Dubrovnik General Hospital. The Dubrovnik Bridge was closed until 09:15 (local time) whilst police investigated the scene.
Source: Dubrovnik Times