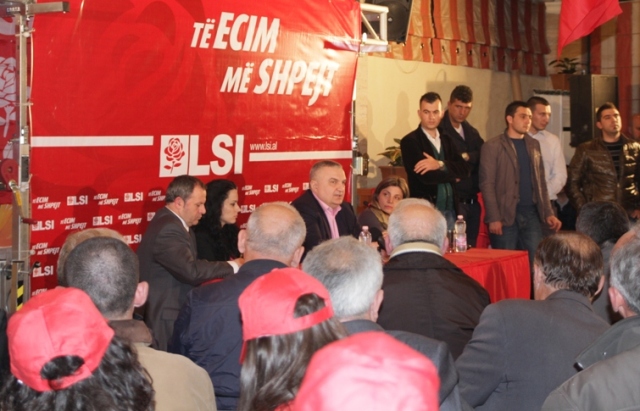 Tirana, 30 March 2013
Chair of the Socialist Movement for Integration – LSI – Ilir Meta demanded during an electoral meeting on Friday that the two major parties, the governing Democratic Party and the oppositon's Socialist Party refrain from making populist promises.
"There should not be outrageous promises at a time when the increase of public expenses is at a very high level. This shows lack of responsibility," Meta stated. Further, he added:
"There are also promoses that hundreds of thousands of jobs will be created, that salaries will be increased, that pensions will be increases, that taxes will be lowered. The question is: if revenues are going to decrease, deficit will increase and so will public debt…What will be the end result then?"
Commenting such promises as unacceptable, Mr. Meta said it's the June 23 fever that is affecting certain politicians.
In the last four years LSI has been a member of the governing coalition led by PM Sali Berisha.
Commenting the fate of the coalition, Mr. Meta said it was the national LSI convention that would decide on it, adding however that people were going to vote parties, not coalitions, in the June elections.
According to him it is important that after June 23, LSI has a larger share in the next government or legislature. /ibna/