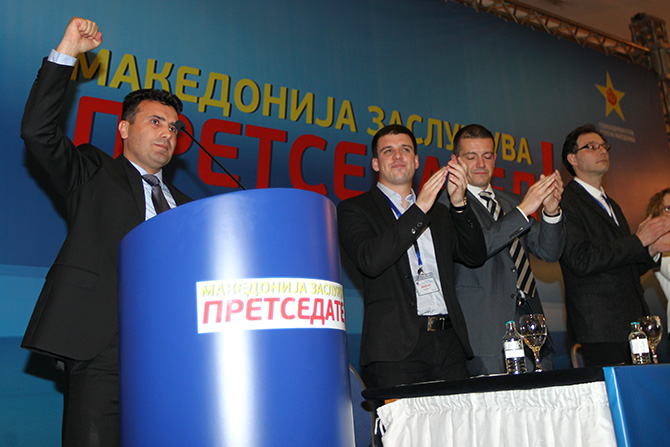 Skopje, May 13, 20014/ Independent Balkan News Agency
By Naser Pajaziti
The biggest opposition party, LSDM (Macedonian Social Democratic League) declared today that nobody from the international community and heads of states has congratulated leader of VMRO-DPMNE, Nikola Gruevski and president George Ivanov on the April 27 election victory.
"When he filled the ballot boxes with fictitious voters, when he intimidated the citizens, Nikola Gruevski should have thought of the repercussions. All irregularities in the electoral process are included in the OSCE/ODIHR report. This is the reason why no member of the international community has congratulated Nikola Gruevski and George Ivanov on their victory so far", states the declaration of the Macedonian opposition party.
This reaction has followed different articles in pro government media, in relation to the constitution of the new parliament and the refusal of their MP mandates by the Macedonian opposition.
"After rigging the polls and verified the mandates of the opposition MPs, Gruevski is now attempting through articles in the media that he controls, to put pressure in order for parliament to be completed", says LSDM.
This party says that this crisis can only be solved with the creation of a technical government, which would hold free and fair elections. /ibna/