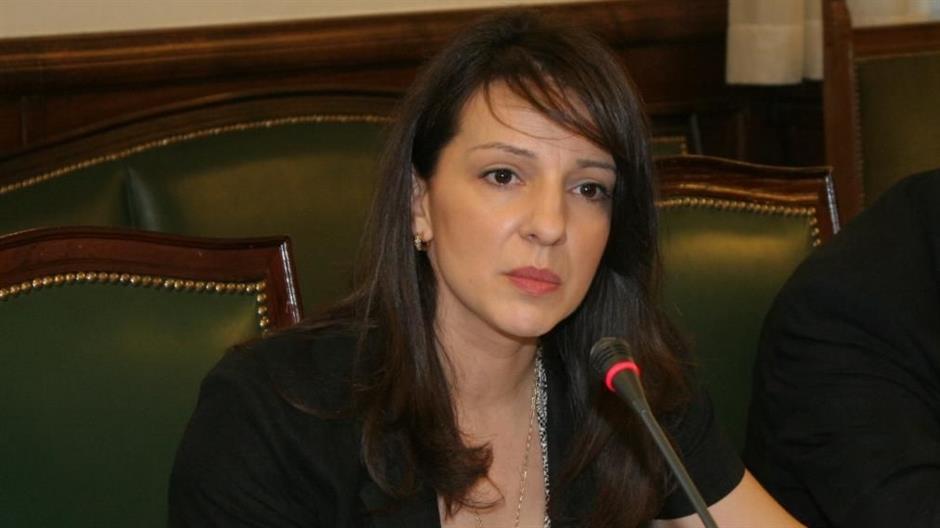 Bratislav Gasic, former defense minister who was appointed for the new head of Security Information Agency (BIA), main Serbian intelligence service, "is not qualified" for his new post, opposition members of parliament claimed today.
According to Marinka Tepic (photo) and Zoran Zivkovic from Nova stranka (New Party), Gasic's "only quality" is "poltroon loyalty to prime minister and president-elect Aleksandar Vucic. Tepic and Zivkovic expressed their concern over Vucic's decision to appoint Gasic, stressing the fact that both of them are the members of the ruling Serbian Progressive Party (SNS).
The MPs said that Serbian public knows Gasic only as a SNS official and funder who was discharged as defense minister over his sexist comments to a journalist; he was sacked only after public pressure piled up, they added.
"Except for unlimited loyalty to Vucic, the citizens of Serbia know Gasic for his engagement in the series of suspicious privatizations as well as for scandal which affect strongly all of us", Tepic and Zivkovic emphasized. They alluded to the military helicopter crash in 2015 in which seven people died, including a five-day-old baby. MPs stress that Gasic was among those responsible for the accident.
They underline that neither reforms nor adopting European security standards would be possible "with such a way of appointing and autocratic choice"./IBNA