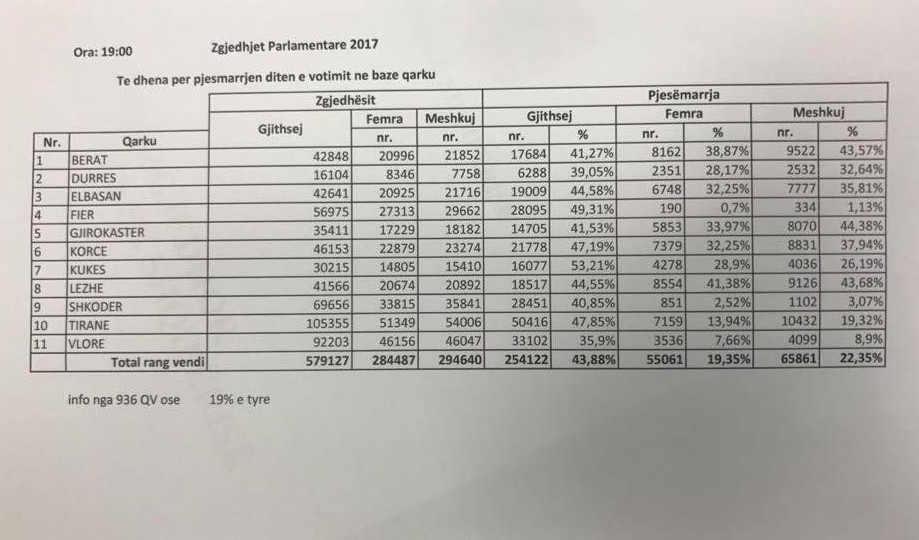 Polling stations have closed this evening in Albania, after voters cast their ballots for the new parliament and the new government.
What was noticed in these elections was the low turnout, which was around 43.8%.
The 2015 local government elections saw a turnout of around 60%, while turnout in 2013 was around 53%.
Another shocking figure relates to the participation of women voters in Sunday's elections.
The report published by the Central Election Commission showed that only 19% of women have voted.
These developments cane even though CEC tried to encourage people to vote by postponing the closing hour of station polls from 7 pm to 8 pm. /balkaneu.com/