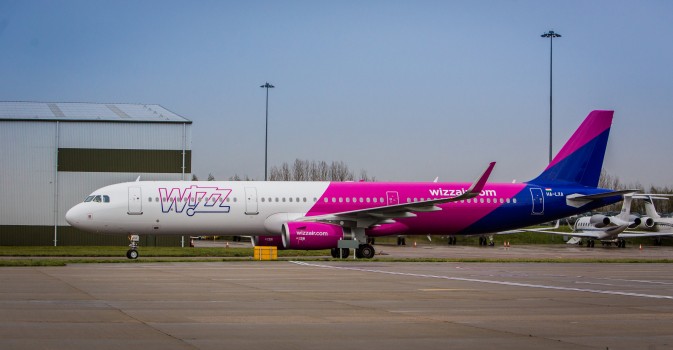 The slogan "Now we can all fly" is Wizz Air's trademark. It will become a reality for Athens too, as the company announced it is starting flights from Athens International Airport from 2018.
Eight new routes to Hungary, where the base of Wizz Air is, Bulgaria, Romania, Georgia, Lithuania, the Republic of Moldova and Poland will be even easier and cheaper to reach, thanks to Wizz Air's decision.
According to the airline's press release about the new step, "Wizz's travel opportunities offered to all its business and leisure customers from Athens brings an extensive and diversified network that will further stimulate both inbound and outbound tourism and improve business ties between the countries."
The company is one of the top airlines in Central and Eastern Europe.
Three capital cities, Budapest, Bucharest and Sofia will be served daily. The new services include Cluj-Napoca (Romania), Kutaisi (Georgia), Chisinau (Republic of Moldova) and Katowice (Poland) and intend to offer Greek passengers and their visitors a convenient schedule, each with two weekly frequencies. Vilnius (Lithuania) will be connected with Athens with three flights per week.
"The upcoming Wizz connections create great opportunities for Greek travelers to discover an array of Central and Eastern Europe's most beautiful cities and regions from as low as EUR 19.99* on wizzair.com," was said in the press release.
And it went on to read, "Demonstrating its commitment to the region, Wizz is now providing low-fare flights to six Greek airports within the ever-growing Wizz network, offering 16 low-fare services to 7 countries."
Greece's capital, Athens, becomes the 144 destination that is connected to Wizz's ever-growing low-fare network, which provides affordable services across 43 countries in Europe and beyond, writes ANA-MPA…/IBNA