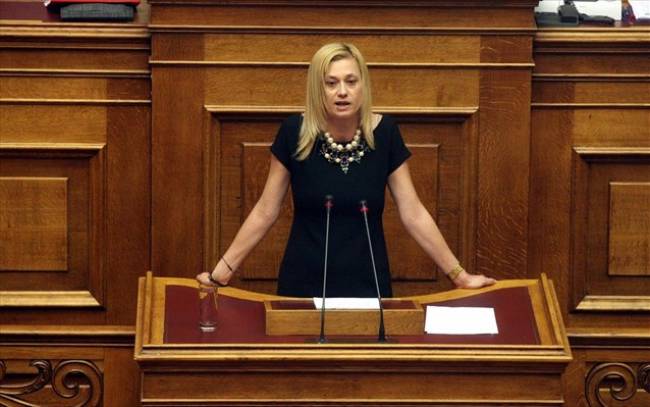 By Spiros Sideris – Athens
Rachel Makri is out of the Parliamentary Group of "Independent Greeks", after Tuesday's meeting. The MP did not attend, citing health reasons, while earlier, with an open letter, she laid down the conditions under which she would remain in the party.
The decision of the Parliamentary Group of ANEL, for Kozani's MP, was unanimous. According to the concept of remission, "Mrs. Makris unreasonably refused to appear to explain herself in the scheduled hearing of the party's Parliamentary Group, sending an unacceptable and highly offensive letter".
In the letter, Ms. Makris was asking the Parliamentary Group to decide on the immediate restoration of her honor, dignity and political status through a public statement and apology from Mr. Kammenos and members of the Parliamentary Group. Indeed, in her letter Ms. Makris warns that if her conditions are not met immediately, then "it would not come as a surprise my removal from a movement that has lost the orientation of its founding declaration and does not respect the legitimacy and institutions, as it should".
The first reaction by Rachel after her deletion came from Facebook. With an ironic post the MP implies a ND-ANEL cooperation and ends with the wish: "Have a nice trip towards the big pen".