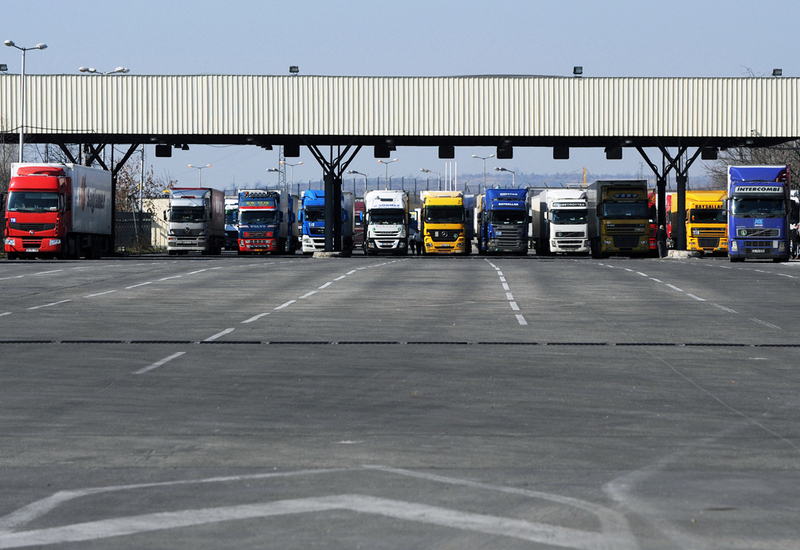 By Clive Leviev Sawyer of The Sofia Globe
The blockade of the past three days by protesting lorry drivers at the Bulgarian-Turkish border was lifted in the first few minutes of February 13 2014 after Bulgaria agreed to provide 100 000 transit permits to Turkish hauliers.
Problems at the border began on January 30 when Turkey reciprocated for what it said was Bulgaria's failure to provide the 250 000 permits agreed for 2014, instead providing only 5000.
As the situation worsened, small companies mounted a blockade at two border checkpoints, by February 12 resulting in queues of lorries stretching back several kilometres and prompting urgent discussions by Bulgarian and Turkish officials.
Daniela Bobeva, deputy prime minister in the Bulgarian Socialist Party cabinet, told public broadcaster Bulgarian National Television that Sofia would provide half of the quota of permits, in response to which Turkey would open its border.
Already they had 10 000 permits which would be enough for at least enough, said Bobeva, who denied that the Bulgarian government should be held responsible for the situation.
Deputy transport minister Anton Ginev, who met companies involved in the protest at the border on the night of February 12, said that the transport ministers of Bulgaria and Turkey would meet on February 17 to find a "lasting solution" to the crisis, Bulgarian National Radio reported.
Early on the morning of the February 13, lorries were reported to be passing through the border without problems, although the queue still stretched back about nine km at that time.
There was some division of opinion among lorry drivers about lifting the blockade, with some in favour of lifting the blockade in the light of the agreement between Bulgaria and Turkey, while others wanted to wait until the permits were processed.
Transport Minister Daniel Papazov was due to be heard by the parliamentary committee on transport at a special meeting on February 13 on the steps to be taken to achieve a long-lasting solution to the problem.