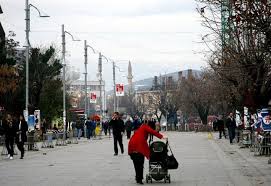 Pristina, October 10, 2013
The annual progress report on Kosovo which is drafted by the European Commission and which will be made public on October 16 in Brussels, contains many negative findings even this year. Although there are some improvements, the list of negative findings remains long.
The draft report on Kosovo is around 50 pages and presents findings from the work done from autumn of last year until today. Besides the problems identified in past reports, this report outlines the lack of tolerance, especially against gay and lesbian groups. "A religious movement which propagates the language of hatred against the gay and lesbian community through conventional and social media has been registered as a political party", further states the report.
Meanwhile, the rest of the list consists on the findings and problems identified in previous reports.
"Kosovo has made progress mainly in the drafting of acts, in establishing necessary capacities to implement policies which are required for the process of European integration, but on the other hand, serious issues have been identified which have seriously worried EU. The inadequate efforts made in the fight against corruption and organized crime, the problem of trafficking of human beings, drug trafficking, conflict of interest, suspicions for corruption in cases of public procurement, political influences in the judicial system, hesitation to investigate several cases are only some of the concerning points", states the report. /ibna/