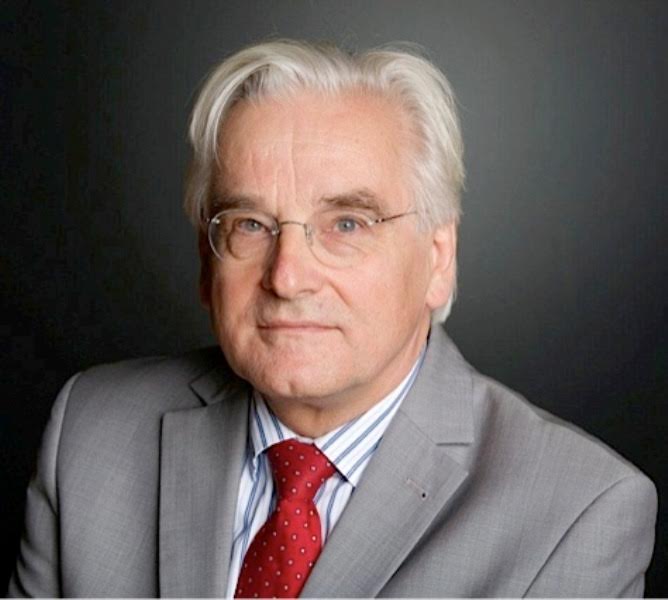 On 6 July 1943, German troops carried out a massacre in the village of Borova in the south of Albania. To avenge a Partisan attack, German soldiers executed 107 residents of this village, among them many women and children.
Today, 72 years later, the German ambassador in Tirana, Hellmut Hoffman, says that what happened in Borova was a gruesome crime committed by the German army in the Second World War in Albania.
Mr. Hoffman says that it's fair and necessary for such "painful events" to be remembered.
To remember that massacre, Mr. Hoffman was in Borova in a ceremony that commemorated the victims of 6 July. Mr. Hoffman gave a speech, where he said that it's not easy to talk about such a serious event.
What a long journey have Germans and Albanians made together
By Hellmut Hoffman
Ambassador of the Federal Republic of Germany
For me it's very important to come to you in a day like this, although it's not easy, because on this day, on this place, what a German feels is only shame for what happened, although we, who were born after, feel no personal guilt in relation to this.
The catastrophe that the national-socialist tyranny brought to the world first and then to Germany, will remain part of our memory.
It's one of the miracles of the European reconciliation that has become a tradition for several decades now, where Germans and people of nations affected by the war, gather together and commemorate such terrible events.
We're very grateful for this.
The commemoration is also important about the fact that during our time, violence and war are growing instead of falling, in different forms of terrorism.
One can take a quick look at the newspapers to quickly realize this.
It's difficult to go one week without hearing about serious events and the numerous victims that they cause.
The longer such situation goes on, the more we're under the impression that we're getting used to these developments.
Perhaps, someone may consider what I'm saying as naive or very optimistic, but I believe in the strength of illumination and knowledge, which means that people who know the excesses of the past, are not easily deceived by preachers of hate and violence.
Those who have an idea of what has been done to humanity, will manage to understand how important life is, how important it is to defend and respect the rights and dignity of men. If each of us receives this message on days of commemoration like today's, then I think that we have gained something.
***
For half a century, Albania had to suffer a terrible tyranny for half a century. For many decades, it has been totally isolated from the rest of Europe and the world.
For this motive, Albania could only later become part of that great act of reconciliation and building a Europe of peace, freedom, welfare and solidarity, a project which had started since the '40s.
But this is one reason more to rejoice about the fact that today, 25 years after the fall of dictatorship, Albania is at the forefront of European integration.
Because this is the crucial lesson that we should have learnt from the horrors of the past, be them in Borova in the Second World or throughout the bloody conflicts in the Balkan a few years ago.
By having a trustful cohabitation with each other, we will be able to secure a better future for ourselves and our children.
This is why Albania's journey toward the European Union is positive and the more energetic the delivery of necessary reforms is, the quicker is progress in this path.
Germany supports Albania in this path in different ways, as Germany and Albania have been close partners for decades now.
In this context, for me and many Albanians, the visit of the Federal Chancellor Mrs. Angela Merkel in is a great joy.
I don't have the slightest doubt that she will be received in the most friendly way, judging by the positive feelings that Albania has toward Germany and the high esteem toward Mrs. Federal Chancellor.
If we manage to be clear on this, then all of us who have gathered here in Borova today in this commemoration ceremony, can understand what a long journey have Germans and Albanians made together-a journey in which we want to continue to be together determined for the future. /ibna/