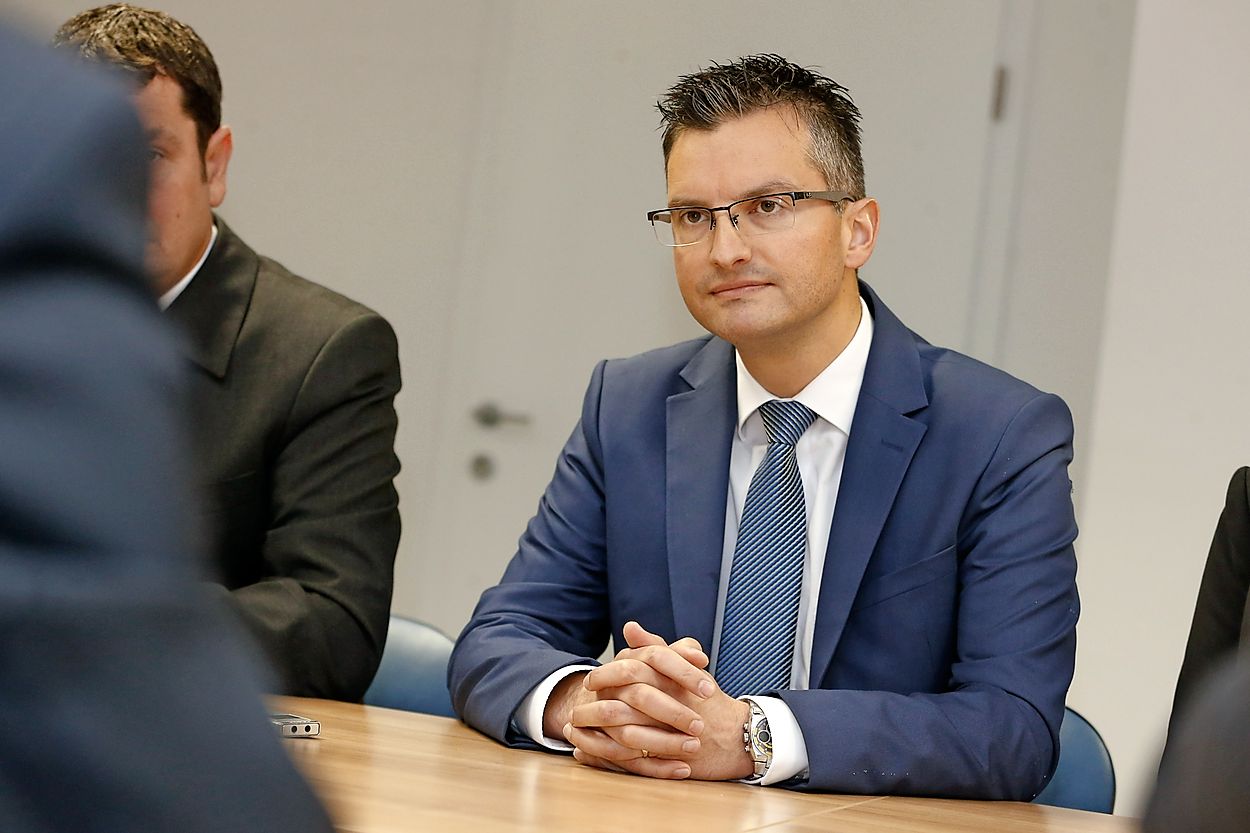 The Slovenian political scene remains without a coalition government, but protagonists appears happy as he announced to the press after his marathon coalition talks with the other sides.
LMŠ leader Marjan Šarec said to the media "We're quite happy with the progress. It was very hard, everyone had reservations about something. We went through the entire coalition agreement."
His statement came late at night after he had spoken with the leaders of the centre-left SocDems, Modern Centre Party (SMC), Pensioners' Party (DeSUS) and Alenka Bratušek Party (SAB), and the centre-right New Slovenia (NSi).
Talks are not yet concluded as there are sectors the parties need to bridge differences and gaps.
Fields that politicians seem to have overcome dissimilar approaches are healthcare, taxes, pensions and education, whereas those still concerning them and now left to the working groups -that would try find common ground this Monday- are defence, security, the environment and spatial planning. The first mentioned sectors were more of a priority to all of the talks' participants.
As STA reported, Šarec feels the progress could be enough to persuade the NSi, which was unhappy with the draft coalition agreement last week, to decide to continue the talks.
What appears to be of major importance and is a hint of the time still necessary for party leaders to decide into forming a coalition is the issue of staffing, which was introduced into their discussions. However, Šarec told journalists that party heads did not agree yet what ministry goes to which party or "discuss concrete ministerial candidates", clarifying that the matter would be re-considered the coming week…. / IBNA