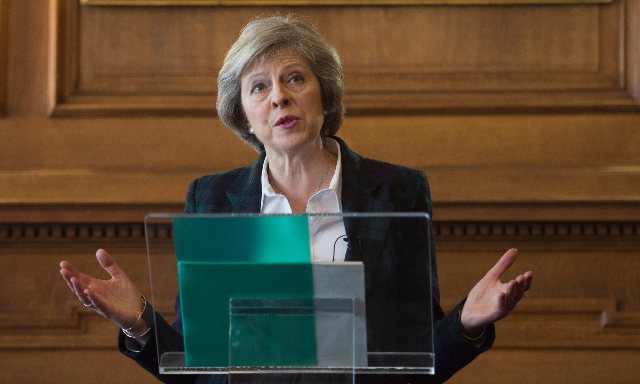 Tirana, 27 April 2016/Independent Balkan News Agency
The British government has put a question mark to the future of several Balkan countries in the EU, including Albania.
In her speech a day ago, British Home Secretary, Theresa May, raised the question as to whether her country must allow Albania, FYR Macedonia, Montenegro, Serbia and Turkey to join the EU.
May said that "these are countries with a high level of poverty and serious problems relating to serious crime, corruption and also terrorism".
"We must ask ourselves if the EU must simply continue to be expanded by offering to new members the same rights as the founders of the Union?", May declared.
May's declaration has found support. Iain Duncan Smith, who supports Great Britain's exit from the European Union and leader of this campaign, said that he agreed with the Home Secretary.
"The Home Secretary is right about worrying in regards to dangerous countries such as Albania or Turkey, which may be allowed to enter the EU. If these countries are allowed to become part of the EU, they will be a burden for our defence system, for our schools and homes".
Mr. Smith said that the entry of these countries in the EU, "will only increase the risk from criminality and terrorism in our streets".
It seems that the declaration of the Home Secretary has sparked many reactions, therefore she has clarified that "Britain must leave the Human Rights Convention and not the European Union".
Those who campaign in favor of Britain's exit from the EU have addressed several questions to PM Cameron today:
Is the Prime Minister willing to put a veto today on the accession of Albania, FYROM, Montenegro and Turkey in the EU in these circumstances?
Does the Prime Minister agree with the comment of the Home Secretary that it is a bad idea to welcome these countries which have serious problems with organized crime, corruption and sometimes with terrorism? /balkaneu.com/