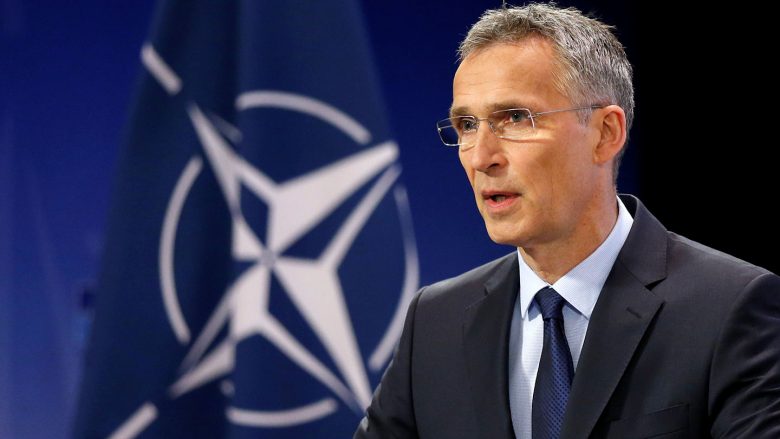 The NATO Summit is scheduled to be held in London on December 3-4, marking the 70th anniversary of the most successful alliance in history, as Secretary-General Jens Stoltenberg noted during press conference.
According to the NATO Secretary General, the alliance continues to comprise the foundation of peace and stability in the Euro-Atlantic area, complementing the fact that Europe and North America today are being more active compared to previous decades.
Speaking about the Alliance's achievements, he underlined that for the first time NATO has troops on the east of the Alliance on standby while tackling international terrorism, which is being fostered by training missions in Iraq and Afghanistan. He also referred to the Alliance's efforts to modernize the call for the future.
Jens Stoltenberg stressed that leaders at the Summit would build on these achievements and make decisions on a number of issues, such as:
– Further improving the readiness of NATO's operational forces
-Recognizing space as a business space
– Updating the action plan against terrorism; and
– Fairly distributing the burden amongst the Alliance for investments in defense.
Regarding the permanent problem of the 2% return of NATO member states' GDP on defense spending for the Alliance, the Secretary-General noted that there was a 4.6% increase in spending for 2019, with the defense expenditures surging for a fifth year in a row.
In this context, Stoltenberg announced that there would be 9 out of the 29 Member States that would provide 2% of their GDP in 2019 instead of 3 that were a few years ago; the accumulated defense spending will reach $ 400 billion in 2024, further strengthening NATO.
Continuing the briefing, the NATO Secretary General noted that the Alliance continues to modernize by including space as the fifth operational environment after land, sea, air and cyberspace.
Leaders will also reflect on NATO's role in the fight against terrorism, while they will also discuss Russia and the future of arms control, as well as China's role and its increasing influence, ranging from the Arctic all the way to the Balkans and cyberspace.
Regarding disputes within NATO, the Secretary-General stated that "We are 29 Allies, each with its own history, culture and political parties. Therefore, it should come as no surprise that we sometimes disagree. Nonetheless, NATO's strength lies in the fact that we have always been able to overcome our disagreements and unite around our basic task: to protect and defend one another". /ibna