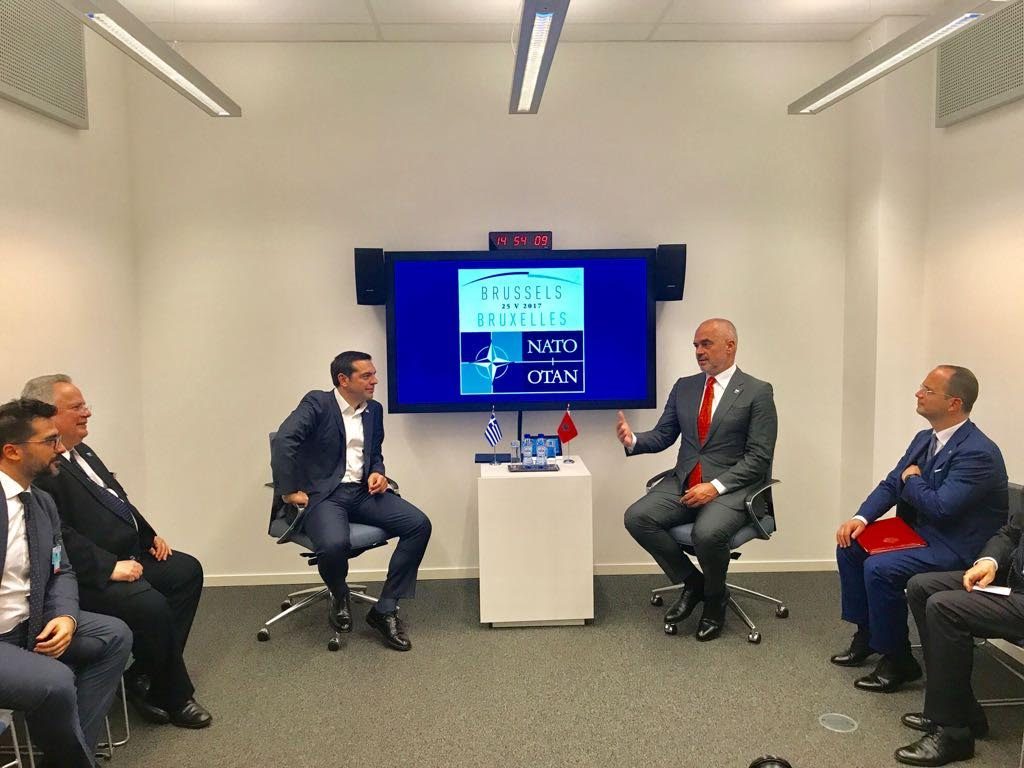 Alexis Tsipras and Edi Rama will meet in London, according to IBNA's exclusive information, on the sidelines of the Western Balkans Summit that will be hosted by the United Kingdom on July 10, 2018.
The two Prime Ministers will discuss the progress of bilateral negotiations between to resolve the outstanding issues that concern the two countries and the forthcoming Greek Prime Minister's trip to Albania for the signing of the two countries' Pact of Friendship and Co-operation.
They will also discuss regional and international developments as well as the Prespa Agreement and its meaning for the wider region. Moreover, they will talk about Albania's European prospects and ways in which Greece can help towards this direction.
It is reminded that on the sidelines of the Western Balkans Summit and as IBNA first reported, the Greek premier, Tsipras will also meet with his fYROMacedonian counterpart Zoran Zaev.
On July 10, 2018, the United Kingdom will host the Western Balkans Summit in London, the fifth summit convened under the Berlin process…. / IBNA
Main Photo: The two leaders at a previous meeting